Posted by Kenny Condom on Nov 14, 2016
We are one of the largest providers of condoms online in Australia. With Schoolies Week coming up, we would like to provide a public service by reminding all of those celebrating Schoolies Week to use condoms if you plan to have sex.
What is Schoolies Week?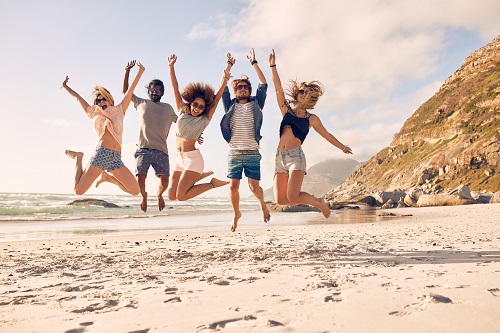 Schoolies week isn't really a week, but three weeks of celebration by Grade 12 school leavers from across Australia. Traditionally, the celebrations are all held the first three weeks after graduation. The celebrations take place in NSW, Victoria and Queensland.
Most of the celebrations take place on the Gold Coast, but there are plenty of other locations, such as Byron Bay, Lorne, Airlie Beach and Sunshine Coast. In Queensland, celebrations are usually scheduled so that leavers from each state celebrate with people from their own states. The result is that thousands of leavers celebrate what turns into the best summer holiday ever.
For most of the celebrants, it is their first vacation without their families. To help keep celebrants from making bad decisions, a website called Schoolies.com offers destinations complete with scheduled entertainment and security guards who let the kids have fun but intervene if things get out of hand.
However, many of the destinations are overrun by leavers who go outside the organised activities and find fun on their own.
The celebration starts on 19 November and ends on 10 December.
Keep it Safe: Condoms Online Across Australia
For many of these kids, it will be their first week alone without parental supervision. This results in a lot of the participants having sex. If you are a pending graduate or the parent of a pending graduate, check out our inventory of condoms online and make sure that any sex during the celebration is safe sex.
Graduation is a great time of anyone's life. It would be a shame to ruin the celebration with an STI or an unwanted pregnancy. Browse our website and buy condoms online, discreetly and quickly, today.