Posted by Shane Filer on Jun 13, 2019
Cuba: Land of Rebellion, Che Guevara and Havana Club.

Cuba is a small island dotted in the Caribbean, and one of the last remaining bastions of 20th century communism. As such, the island endures a decades long U.S. trade embargo leading to shortages of basic goods—which has forced locals to become masters of invention.
You could say they do things a little differently in Cuba. Cubans even have a term for it: "Invento Cubano" which refers to subversively swapping everyday things you have for items in short supply.

That's certainly the case where it comes to condoms. Using ingenuity Cubans put condoms to an array of uses—other than the obvious.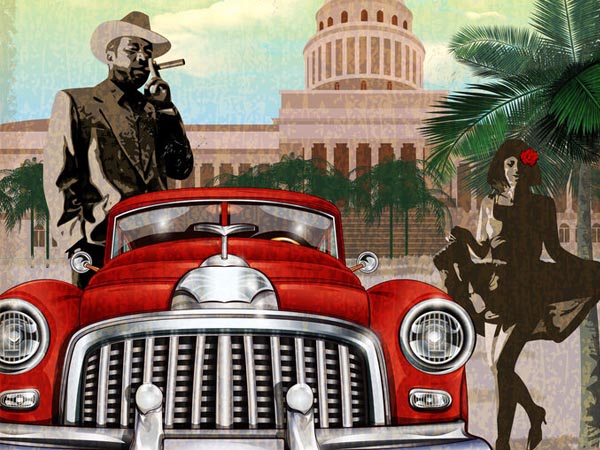 Necessity, Mother Of Invention
With government subsidies and universal healthcare, condoms are in abundant supply on the island, as well as incredibly cheap.
Cubans use them to fish, ferment wine, fix punctures, or sneak alcohol into clubs. At concerts, events or children's birthday parties, you'll see condoms blown up to large whitish-hued balloons. Latex condoms have become the ultimate Cuban multipurpose tool. The Swiss Army Knife of the Revolution.

"We can't allow clients to leave upset that we couldn't do something because we lacked the tools, so instead we look for alternatives," Sandra Hernandez, a hair stylist from the capital Havana says. Sandra uses condoms as hairbands in her salon.
Who Needs Fly-fishing When You Have Condoms?
Fishermen are always inventive. It's not unheard of for Cuban fishermen to tie a series of condoms together and fix baited hooks to them. DIY fishing line! "The aim is to catch the bigger fish," said Angel Luis Nunez, a fisherman on the capital's Malecon seafront boulevard.

This also keeps the fishermen themselves close to the shore. Tough laws prevent them from straying too far into the waters—and potentially sailing or swimming off to Club Florida (just 180km from Havana to Key West).
Wine & Condoms Just Work, Right?
Winemaking is another industry where condoms are put to good use. Rather than aging in oak casks, winemakers stretch them over the necks of bottles. An erect condom indicates it's filling with carbon dioxide and fermentation is happening; when the condom deflates, the process is complete.

"It really increases the alcohol percentage and improves the process of fermentation, as well as that of clarification," says home winemaker Orestes Estevez.

On an isolated island, where (if available) imported goods are sold at hugely inflated prices on the black market, where an average wage is just $30 a month, Cubans use ingenuity to make the best of what they have around them.

And yes, they also use condoms for sex.
Fact: Cuba not only has one of the highest literacy rates, it also has one of the lowest rates of HIV in the world.
Buy Condoms Online Right Here at CondomSales
Fancy condom fishing on Bondi Beach? Need party balloons? If you'd like to see what new uses you can come up with for the trusty condom, then why not buy a few packs online? You get increased choice with the best range of condoms in Australia, better value for money, and you'll have them mailed in secure, discrete packaging, straight to your door. See anything you like? Click the buy now button.

For wholesale enquiries please contact us.

Buy them. Try them. You might even fly them!