Posted by Kenny Condom on Mar 29, 2016
As a premier supplier of condoms online in Australia, we like to keep up on all statistics concerning condom use. We strive to provide great selection and even better service, and we like to get an idea of what segments of the public are being served correctly and what segments are possibly being underserved. That allows us to provide the best service of any condom supplier in Australia.

Recently, we discovered a small research piece by Roy Morgan Research about the demographics of condom use. We would like to give you some of the highlights.

So, Who is More Likely to Buy Condoms in Australia?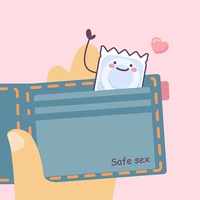 11% of the total Australian population buys condoms. 13% of men over 18 and 9% of women over 18 reported buying condoms from July 2014 through June 2015. The age group from 25-34 years of age were the biggest buyers, with 27% of the men and 21% of the women buying condoms within the twelvemonth. The next highest was the 18-24 year-old age group, with 25% of men and 15% of women buying condoms.

People aged 35-49 years reported 15% for men and 10% for women. Those 50 years of age and older had the lowest numbers with only 3% of men and 1% of women buying condoms.

One of the biggest factors is relationship status. Those engaged or planning to marry buy condoms at a rate of 20%. Single people are at 17%. 15% of those in de facto relationships buy condoms, compared to 9% of those who are married. Only 6% of those who are separated and 3% of those who are divorced buy condoms.

Parents with kids apparently realise it's easier to use condoms than to have a surgical procedure. 27% of parents with kids from 0-2 years old buy condoms. The number decreases as the children get older: 21% with kids 3-5 years old, 13% with kids 6-8 years old, 12% with kids 9-11 years old and 10% of those with kids 12-15 years old.

Feel Free To Browse or Buy Condoms
You can buy condoms from us online or call us on 1300 4 CONDOMS.