Posted by Kenny Condom on May 24, 2018
You're either a fan of the royals or you're not. Many Aussies still are according to recent polls, and most recognize a royal wedding doesn't come along every day. Plus, in the case of Prince Harry and Meghan Markle you're getting double-royalty, as Hollywood actors are totally America's substitute royals.
So when a royal wedding does occur you've got to expect a few souvenirs, right? Embroidered tea towels? Commemorative tea cups? Range of royal garden gnomes? Across America and the UK, companies are really going all out to cash in with royal hotel packages, craft beers, pies, cakes and luxury prophylactics.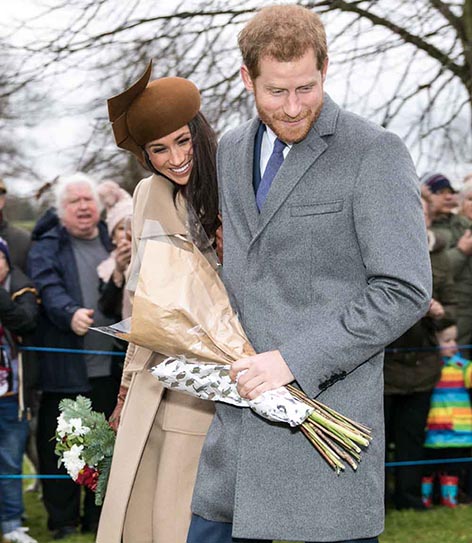 A Charming Deal

One plush London hotel has really jumped into the revelry by suggesting "Prince Charmings" (but not Princess Charmings) pop the question as part of an "exclusive" get hitched deal. Do you get your money back if she says no? You'd have to read the fine print.

Maybe they even pipe in music of 'God Save the Queen' (the anthem, not the Sex Pistols classic) to sell the moment?
Commemorative Condoms
One thing's for sure, nothing says romance more than a "proposal and engagement package" concocted by an over-confident marketing team!

Oh yeah, and you can always seal the deal with a complimentary box of commemorative condoms—the perfect wedding gift!

Well, there are hundreds of fun novelty condoms, so why not Harry and Megan condoms? These ones do have the added benefit of promising to "Make Your Prince Come". So are understandably hard to beat.

The 50K Stay
If you're looking for a bit more upmarket (but highly unimaginative) way to celebrate (and get hitched at the same time) then the Windsor Court Hotel in New Orleans has the wedding package for you—for only $51,918. The price of course, matches the May 19 date of Meghan and Harry's wedding.

You can tell ad agencies have been going crazy creative with these.
For that fee you'll receive 3 nights in a two-bedroom suite, round-trip first-class airfare from anywhere in the United States, afternoon tea, a wedding day champagne breakfast, special wedding gifts such as Wedgwood china and crystal stemware, shopping vouchers and a lemon elderflower cake—just like the one the happy couple have chosen. Plus… are you ready for it…? Life-size cardboard cut-outs of Harry and Meghan IN YOUR ROOM.
Come May 19 people all over the world will be celebrating the royal wedding in their own way. How about we do it in our own unique style? Steak. Barbeque… a cold (non-craft) beer. Maybe some glow in the dark condoms thrown in?


Buy Condoms Online Right Here at Condomsales

You'll find the best range of condoms in Australia—right here, online. Glowing? Ribbed? Coloured? Flavored? We're got it all covered. Purchasing online makes the whole process simple, you can search for just the right condoms and have them delivered quickly and discreetly.
For wholesale enquiries please phone us directly on 1300 4 CONDOMS (1300 4 266 366) or email us.