Posted by Kenny Condom on Feb 20, 2017
If you are a single person looking for condoms online, there is a good chance you have tried online dating. For those who don't have a wide social circle or who have "used up" everyone in that social circle, the easiest way to find a date is to go online. Whether you are a young adult or a senior citizen, online dating is usually the fastest way to find a date.
But has convenience come at the expense of love? Many people think online dating is ruining love because it is too easy to find a date. They think it is dehumanising to be reduced to an online profile. They think it makes it too easy for people to "play the numbers game" until they get what they want.
But does this mean online dating is "ruining love?" We don't think so. And here's why.
Love is Still Love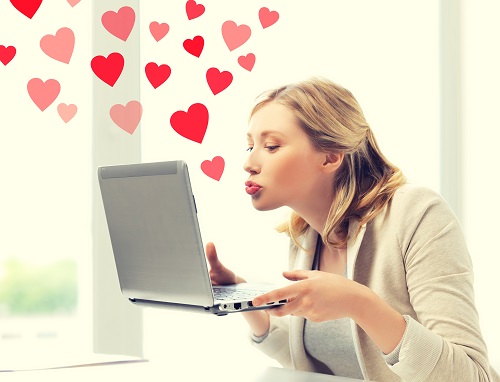 Internet dating is tough. People don't always represent themselves honestly. People go out a few times and then "ghost" you. In other words, they disappear and stop returning your messages. Sometimes you meet someone from online and they don't look anything like their picture.
Some people get scammed by people they meet online, especially if they are "dating" someone they have never seen from a foreign country.
In other words, internet dating isn't perfect. It may be an easy way to find a date, but it isn't an easy way to find love. Then again, was there ever an easy way to find love? If love is so easy to find without the internet, why are so many people going to the internet to search for it?
Love isn't easy; it's as simple as that. It takes trial and error to find the right person. And while internet dating isn't an easy way to find love, it does remove the uncertainty of asking someone out face to face, not knowing if they are even available, what alone interested.
The internet doesn't ruin love. Love is still there, just as romantic, difficult and unpredictable as it has always been.
Buy Condoms Online Here
If you would like to buy condoms online, feel free to browse around the site. If you have any questions, use the "contact us" page.