Posted by Danny Achurch on Feb 26, 2023
You walk into Diesel's 2023 Milan Fashion Week show, and can't believe your eyes. There, looming before you like a mountain, is a colossal heap of condoms. Two-hundred-freaking-thousand boxes of Durex rubbers, stacked high enough to make even the most sexually adventurous among us blush. This is not your average runway show.
A Mountain of Condoms with a Mission
According to creative director Glenn Martens, the giant condom pile was a nod to sex positivity and a forthcoming collaboration with Durex. "We like to play at Diesel, and we are serious about it," he said in a statement. "Have fun, respect each other, be safe."
As the show began, models strutted around the towering condom fortress in a collection that screamed freedom, pleasure, and experimentation. Ultra-low-rise jeans, denim garments with sheer mesh lace panels, and ripped silk dresses held together by precarious-looking chains — this was fashion on the edge. And the accompanying techno soundtrack? Let's just say it was heavy on the explicit moans.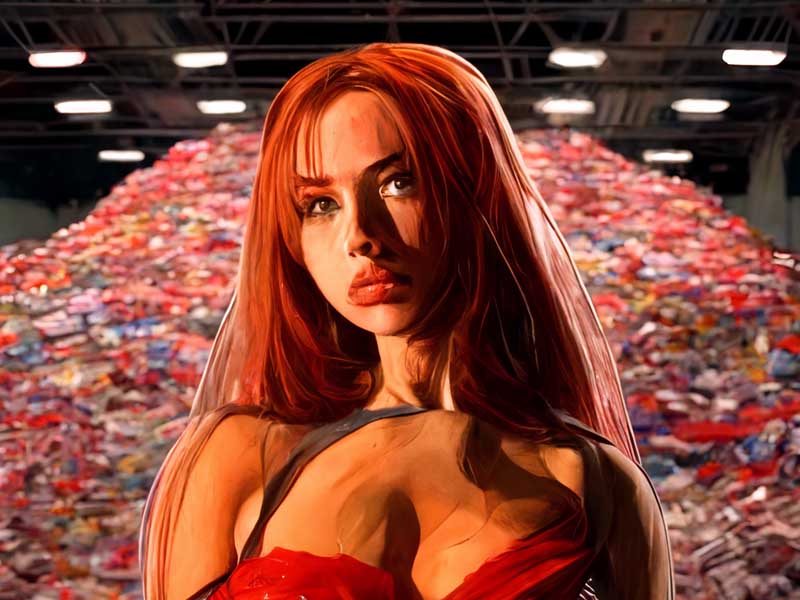 Not Just Any Fashion Show
Since taking the reins as creative director in 2020, Martens has been pushing Diesel in bold new directions. This collection alone featured leftover nylon coated in another kind of plastic and heated, faux fur painted to look like liquid, and biker jackets blow-torched and transformed into structural pieces. And let's not forget the set designs — the inflatable figures at the post-pandemic runway return and the enormous Guinness World Record-winning blow-up sculpture at the Spring-Summer 2023 presentation.
But There's More (Condoms)
But it was the condom mountain that truly stole the 2023 show. Not only did it generate buzz and promote safe sex, but Diesel will also be distributing 300,000 condoms across its stores worldwide in April. And if that's not enough, the classic Diesel "D" logo has been swapped out for Durex's "D" on a jersey T-shirt seen on the runway. Martens and his team are out to push boundaries, and they're doing it in style.
Buy Condoms Online at CondomSales
We stock the biggest and best brands in condoms and don't forget lube! From the big condom brands like Durex and Gylde you'll find a huge range of latex condoms, and also non-latex condoms. Shop discretely and with style!