Posted by Alena Filer on Jun 29, 2018
How can you last longer in bed? And should you? Well, there are all kinds of reasons why you might want to keep the action going… if it's over really early… to keep the pleasure going… to have more fun. If you think that's you, here are a few easy tips:
1.Relax and enjoy
Sex is something to be enjoyed, not something to be stressed about. Don't panic, don't overthink. It's not about being perfect - if she's in bed with you, she wants to play and feel close to you.
2.Foreplay
Do not underestimate taking it slow. Long and slow foreplay will turn her on, and what's more important, will give your body time to adjust to arousal and increase your duration as a result.
3.Try different positions
Some positions you'll find more stimulating that others, depending on the depth, friction and so on. Ask her to sit on you and move slowly, or hold her hips so you can control the pace depending on your excitement level.
4.Focus on her
If you feel you're getting close, take a short break and focus on stimulating your partner instead. Caress her, kiss her body, use your hands... it's all up to your imagination.

5.Breathing
Gain more control of your body by taking slow, deep breaths. Breathe into your abdomen first, then let your chest rise and exhale.
6.Use condoms
Condoms can buy you more time as well. Rather than extra thin and real feel types; choose regular or thick condoms instead to ensure your excitement doesn't peak too early.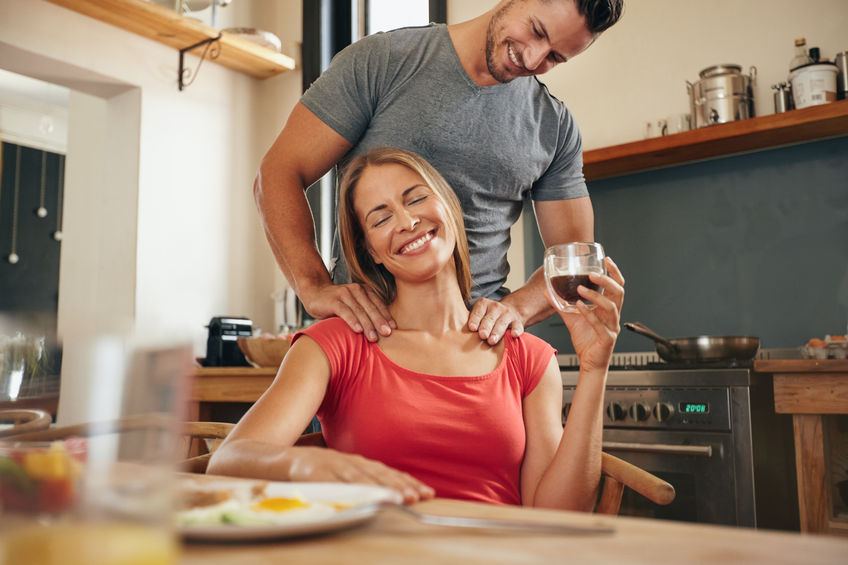 7.Massage
A hot massage before sex will reduce stress and take a lot of pressure off you. If your partner gives you a great massage, be sure to repay the favour later.
8.Kegel exercise
Google Kegel exercises and practice it at least once a day to strengthen your pubococcygeus muscle. After some time, you should be able to tighten the muscle up enough to even orgasm without ejaculation!

9.Masturbating
Give it a go an hour or two before your date. Masturbating is almost guaranteed to make you last longer when it comes to the real thing.
10.Start and stop technique
When feeling nearing orgasm, ask your partner to stop for 10 seconds to decrease your sexual tension before you continue.
Plus, who says once is enough? There's nothing easier than going for a second round - perhaps after having a good energy drink or jumping in the shower together? You can be pretty sure your body is gonna last longer the second time...
Buy Condoms Online Right Here at Condomsales

Condoms not only offer protection, but can help you last longer. Try some different types to find what suits you best. We have the best range of condoms in Australia. Purchasing online makes the whole process simple, and they're delivered direct to your door, quickly and discreetly.

For wholesale enquiries please phone us directly on 1300 4 CONDOMS (1300 4 266 366) or email us.

We have the right condoms for everyone!