Posted by Shane Filer on Apr 02, 2019
Gay Muslims in south-east Asian kingdom face draconian sharia law
Loving whom you want and enjoying consensual sex with the partner of your choice would seem like one of those fairly basic human rights we in the West take for granted.
But not so in many Islamic countries around the world. Let's be honest, Christianity also has a problem with homosexuals. Leviticus 20:13 anyone?
To their credit, Christians don't actively kill gay people anymore. Such is progress.
A taste of the dark ages

But that's exactly what the small but oil rich kingdom of Brunei is not only proposing, they're doing it. It's law from April 3rd 2019.
The new penal code also includes the (dark) age old custom of amputation of a hand and a foot for theft.
Brunei, first announced its intention to introduce sharia law, the Islamic legal system that dates back to 622AD in 2013. International outrage has kept them going all the way, until now.
A yacht called "Tits"

The Sultan of Brunei, Hassanal Bolkiah, who has an estimated personal wealth of around AU$28 billion, described the implementation of the new laws as "a great achievement".
This is the same man whose brother Prince Jefri Bolkiah embezzled AU$21 million from the state during time as finance minister, and still has his limbs intact.
Jefri's un-Islamic lifestyle also involved a harem of foreign mistresses, luxury cars, erotic sculptures and a yacht he tastefully named "Tits".
This all leads to the assumption that while all are equal before the law, some are more equal than others.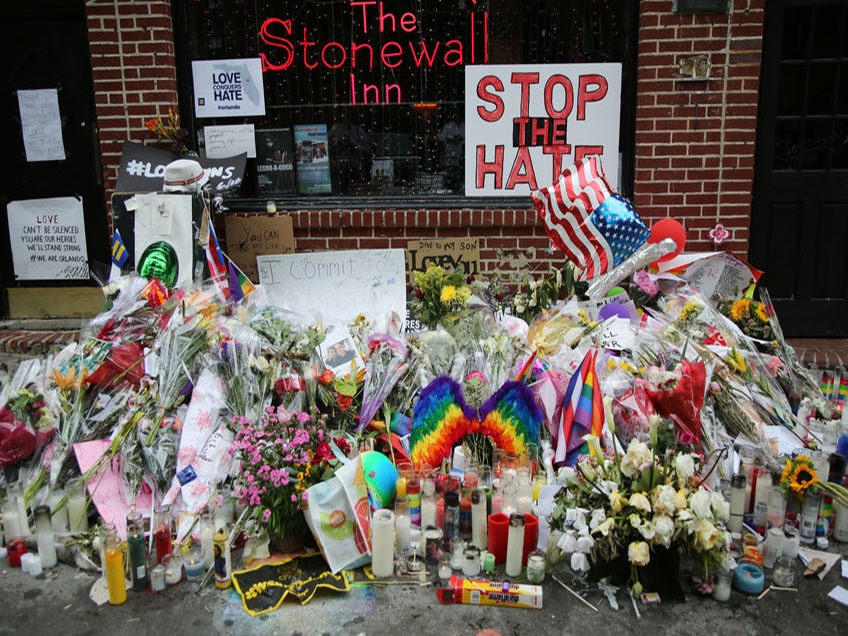 Does religion excuse organised state sanctioned hate crimes?

When is a hate crime, not a hate crime you may ask?
Brunei's decision is regressive in today's world and all liberal people should consider supporting the LGBT community if they too feel this is unacceptable.
Some stars already have.
George Clooney has called for a boycott of 9 luxury hotels owned by or with links to the Brunei government, including the Beverly Hills Hotel and the Bel-Air in Los Angeles, the Dorchester in London and Le Meurice in Paris.
The West blockades Iran, North Korea… Cuba for human rights violations. End the oil trade with Brunei and they may think twice? LGBT rights are after all, basic human rights everyone in the world are entitled to enjoy.

Buy Condoms Online Right Here at CondomSales
Purchasing direct from us means you get the best range of condoms in Australia, better value for money, and you'll have them mailed in secure, discrete packaging straight to your door.

For wholesale enquiries please phone us directly on 1300 4 CONDOMS (1300 4 266 366) or email us.