Posted by Kenny Condom on Mar 24, 2018
Competitive sport. Most of us have probably participated at some point. (If not, hey it's never too late to start!) Sport's tough. You push yourself to the limits. Sweat. Fight. Feel pain and reward.
Multiply your experience by 1000 and you're probably close to the effort and commitment of the athletes descending on the Gold Coast for the 2018 Commonwealth Games.
These are athletes who need to relax after a hard day battling to win medals, and the Commonwealth Games athletes' village looks just the right place to do that.
The village contains 1,170 apartments and 82 townhouses, which might sound a tad cramped, but there are also 7 hectares of park lands to walk, relax and get away from things. The village comprises one, two and three-bedroom apartments with two single beds to a room and a single toilet and shower.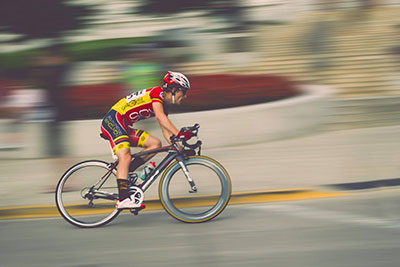 Five-star luxury it isn't. Instead it's simple and functional short term accommodation (with a few perks).

The $550 million village boasts:

4 swimming pools with hammocks, bean bags and deck chairs to sit, cool off and relax.

A TAFE student-run beauty salon so athletes can look their best.

A XXXX bar for a (light) sampling of Aussie's arguably best brew.
Some athletes may desire more fun than others and organizers have got that covered—with bowls of condoms positioned poolside and throughout the venue.

How many?

With over 100,000 condoms available—do the math and that's 16 per person staying in the village.

Not for everyone

Gold medal-winning weightlifter Damon Kelly from Brisbane commented: "I won't be dipping into the condom bowl but I'm sure the other athletes will be getting into them." Kelly is married with three kids.
Those out for romance may be frustrated by villages' single beds which are pretty compact at just 1.86m long.

Past Prophylactic Problems
As long as organizers are prepared for a problem which plagued the athletes' village in Delhi in 2010: thousands of condoms blocking drains. Plumbers had to work round the clock to clear the prophylactics from pipes. Back then, organizers saw the positive side: "If that is happening, it shows that there is use of condoms and I think that is a very positive story," the president of the Commonwealth Games Federation at the time Mike Fennell said.
The bottom line: athletes were being responsible and with so many condoms available in the Gold Coast athletes' village, there's no excuse not to play it safe this time 'round too.
Buy Condoms Online Right Here at Condomsales.com.au

Even if you're not in with a chance of winning a medal you'll probably want your own supply of condoms—so check out Australia's best supplier with the largest range. An online purchase is simple and discrete and you can find all your favourites in one place. Find what you like, click the buy now button. Your condoms will be delivered quickly and in unobtrusive packaging.

For wholesale enquiries please phone us directly on 1300 4 CONDOMS (1300 4 266 366) or email us.
Enjoy the Commonwealth Games!