Posted by Lexi Abner on Aug 28, 2019
The more attractive a man is, the more likely a woman is to want to have sex with him. Nothing new here. Like our ancient ancestors, humans are visual creatures, driven by fairly encoded behaviour.
Women Less Likely To Use Condom, The More Attractive Guy Is, Study Finds
But a new study by two British universities and the University of Guelph in Ontario has also gone one further, and found that women are less likely to want to use a condom during sex, the more attractive they think a man is.
The researchers, who published their findings in PLOS on Thursday, were trying to discover if a male stranger's attractiveness impacted a woman's choice to use a condom.
It sure does.
First asked to "rate" their own attractiveness, 480 women were then asked to provide ratings for photographs of 20 men.
Participants filled out an online questionnaire which asked questions such as:
"Would you have sex with them if they were single?"
"How likely is it that you would use a condom?"
"How likely is this man to have an STI?"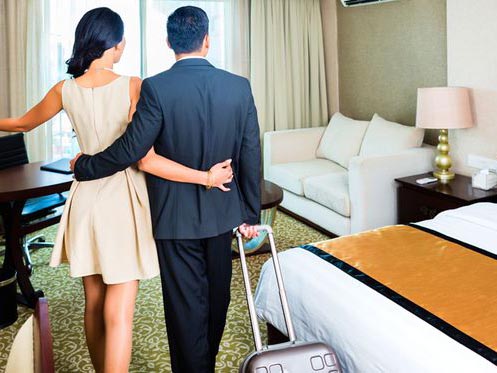 The study confirmed that that the more attractive a man was thought to be, the less likely a woman was to ask him to use a condom.
What if the man was more likely to have a STI? Well, this didn't affect his attractiveness rating, or a woman's willingness to have sex with him, either.
The Condom Study Has Limits
The researchers acknowledged a small sample size can always have limitations. However, their findings echo an earlier University of Guelph study which also found women more willing to skip condoms if they deemed a man to be boyfriend material.
Lessons For The Future
"The fact that individuals often underestimate their probability of facing unpleasant events or outcomes could be interpreted in terms of unrealistic optimism," the researchers said. They suggested that the risk factors they uncovered should be incorporated into future sexual health education programs and condom-use campaigns.
Condoms Here at CondomSales
Always play it safe, no matter how cute he or she might be. Purchasing small condoms, regular condoms or large condoms direct from us means you get the best range of condoms in Australia, and better value for money, and you'll have them mailed in secure, discrete packaging straight to your door. See what you need? Just Click the buy now button, couldn't be simpler.
For wholesale enquiries please contact us here.