Posted by Kenny Condom on Aug 28, 2017
As a vendor for condoms online in Australia, we like to provide you with a mix of humour, serious issues and consumer information on this blog. This piece is about a serious issue: the chances of contracting an STI from unsafe sex.
Our best statistics so far for 2016 are from Queensland, where STI's are up 10% over 2015. In 2016, 27,506 people received a diagnosis of an STI. Chlamydia was responsible for a disproportionate amount of the cases at 82%, while gonorrhea also rose sharply, with 4,006 cases reported. This was up from 3,038 in 2015, for an increase of roughly 33%.
Gonorrhea is a bacterial disease which affects both males and females and can lead to infertility. It can also cause birth defects.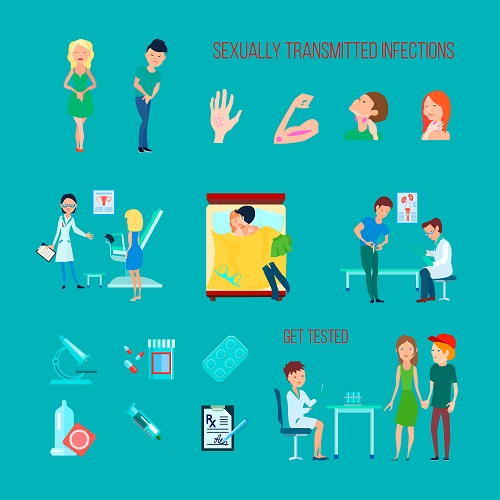 Some Interesting Trends
The doctor at a sexual health centre in Brisbane reported multiple cases in which patients have reported having sex between four and ten times in one day. This doctor thinks people have become too complacent and are ignoring the risks of having unsafe sex, especially with multiple partners.
The doctor also believes that there are even more cases that go untested, unreported and unknown.
According to a doctor in Cairns, both chlamydia and syphilis are rising not only in Queensland but across Australia. While most of these infections are occurring between the ages of 15 and 30, no age group or demographic is immune.
Be Safe: Buy Condoms Online Here
Remember that these statistics are only in Queensland. If you multiply them and project across Australia, that is a lot of STIs. Your best solution to keep yourself safe from STIs is to always use condoms when you have sex.
And the best way to make sure you use condoms when you have sex is to have plenty of them on hand. That is why we sell condoms in wholesale prices online to businesses, organisations and individuals.
Feel free to browse. If you see something you like at retail quantities, click the buy now button. Better safe than sorry.
If you are looking for wholesale or bulk condoms, phone 1300 4 CONDOMS (1300 4 266 366), or email us.