Posted by Kenny Condom on May 24, 2016
We make it so easy for people to buy condoms online in Australia that we sometimes forget how difficult it can be in other parts of the world. Recently, Kim Gates, Executive Director of the Northern Territory's AIDS and Hepatitis Council (NTAHC), was taking a shipment of 720 condoms into Bali for an HIV organisation there.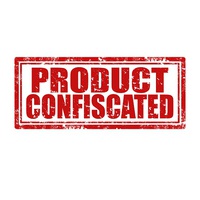 To her dismay and surprise, Ms Gates was detained and the condoms were confiscated by Bali customs agents. The reason: condoms are considered to be pornographic material in Bali. Ms Gates was concerned about this development because of the increase in new cases of HIV in Bali.

According to Ms Gates, this development affects Australia, also. Apparently, a number of Australian men regularly visit sex workers while in Bali. Without condoms, they can bring HIV back with them and expose their unwitting partners to it.

The spread of HIV hasn't been confined to gays and sex workers, as many people think. There is a considerable rise in the number of heterosexuals who aren't sex workers, contracting HIV, too.

What it Means to You
Ms Gates recommends that if you are going to Bali, bring your own condoms. We recommend wearing condoms for all casual sex. If you have a partner for exclusive sex, it is still wise to use condoms, not only as birth control, but for your own safety. Eventually, you and your partner can get tested for all STI's and stop using condoms once you are "safe."

Buy Your Condoms Online Across Australia
At CondomSales.com.au, we have a wide selection of condoms and lubricants. We have latex and non-latex condoms. We also carry lubricants and pleasure enhancers for both males and females.

All products are delivered discreetly for your confidentiality. Your data is never sold to anyone and we guarantee satisfaction.

To learn more, browse our site and look at the products. When you are ready to place an order, add an item to your cart and follow the prompts.