Posted by Kenny Condom on Mar 13, 2017
Sometimes, people are surprised that they can buy Four Seasons Condoms wholesale from CondomSales.com.au. We have been a site where people can buy condoms online with confidence for a long time now. We have become one of the most popular sites to buy condoms online in Australia.
But a lot of people don't know that they can buy Four Seasons Condoms wholesale here. Sometimes, they don't even think about buying condoms wholesale because they don't realize how much money they could save. Sometimes they are working for sex education clinics or brothels and haven't thought of it yet.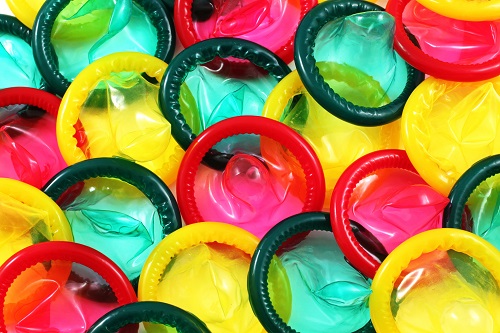 But the bottom line is that if you use very many condoms, it makes sense to buy them wholesale. And there is no better place to buy wholesale condoms online than right here at CondomSales.com.au.
Why Buy Four Seasons Condoms Wholesale Online?
Four Seasons Condoms are high quality condoms. They are made with premium latex to high standards. They are also available in an astounding array of different types. They are available in the standard Four Seasons variety and also the Naked variety. Four Seasons Condoms are available in wholesale lots of 144 condoms at highly discounted prices. Let's take a look at what's available.
Four Seasons makes flavoured condoms under their regular and Naked labels. These include Cola, Grape, Bubblegum, Chocolate, Pink Strawberry and Banana flavours. Their standard condoms are 54mm and they also make sizes of 56mm and 60mm.
They make condoms with studs and ribs and they also make standard ribbed condoms. They make extra strength condoms and even a glow in the dark condom. They make an extra thin condom called a "Shiver" that is the closest thing you will wear to being naked.
Buy Four Seasons Condoms Wholesale Online Right Here
What are you waiting for? You can buy Four Seasons Condoms wholesale right here. You can also buy retail quantities and many other brands of condoms. Feel free to browse and then place your order today.