Posted by Shane Filer on Jul 25, 2018
You've all heard the clichés. African men have the biggest penises
Asian men are tiny and European men have nothing to be particularly proud of either.
Well the research is in, and there is a definitive answer. So how do you hang globally?
The truth is laid bare in this chart.
GROUP ONE (3.8-4.6 in.)
China, 4.3"
India, 4"
Indonesia, 4.6"
Iran, 4.6"
Iraq, 4.5"
Japan, 4.3"
Korea (N), 3.8"
Korea (S), 4.3'
Malaysia, 4..4"
Philippines, 4.2"
Singapore, 4.5"
Taiwan, 4.2'
Thailand, 4"
Vietnam, 4.5"
GROUP TWO (4.7-5.5 in.)
Afghanistan, 5.3"
Algeria, 5,5"
Australia, 5.2"
Canada. 5.5"
Ethiopia, 5.3"
Finland, 5.4"
Greenland 5.4"
Ireland. 5"
Mongolia, 5.0"
New Zealand. 5.5
Pakistan, 4.8"
Portugal, 5.2"
Romania, 4.9"
Russia, 5.2"
Spain. 5.5"
Turkey, 5.5"
Ukraine, 5.5"
United Kingdom, 5.5"
United States, 5.1"
GROUP THREE (5.6-6.2 in.)
Argentina, 5,8'
Austria 5.6"
Belgium. 6.2"
Belize, 6.2"
Bulgaria, 5.9"
Chile, 5.3"
Costa Rica, 5.9"
Croatia, 5.8"
Cuba, 6.2"
Denmark, 6"
Dom, Rep, 6.2"
Egypt, 6.2"
France, 5.7"
Germany. 5.7"
Greece, 5.8"
Guatemala, 6.1"
Honduras, 5.9"
Leland, 5.7"
Israel, 5.6"
Italy, 6.2"
Mexico. 5.9"
Morocco, 5.9"
Netherlands, 6.2"
Nicaragua, 6"
Nigeria, 6"
Norway, 5.6"
Poland 5.6"
South Africa, 6"
Sweden, 5.8"
Switzerland, 5.6"
Zimbabwe, 6.1"
GROUP FOUR (6.3-7.1 in.)
Bolivia, 6.5"
Brazil, 6.3"
Colombia, 6.7"
Congo, 7.1"
Czech Rep, 6.3"
Ecuador, 6.9"
Ghana, 6.8"
Haiti. 6.3"
Hungary, 6.5"
Jamaica, 6.4"
Lebanon, 6.6"
Panama. 6.4"
Peru, 6.3"
Puerto Rico, 6.3"
Sudan, 6.4"
Venezuela, 6.7"
This global survey of penis size was conducted by the University of Ulster-Northern Ireland to find out if there was any truth to the myths, and it discovered generally speaking, the clichés to be correct.
The average erect penis is approximately 5.5 inches long.
How do Aussies Stand Up in Penis Size?
If you're an Australian male, you might be a little disappointed to see that Australia is in the bottom half of the world globally. With an average size of 5.2 in – you hang a little below the global average, but cheer up, fellas, you're not too far off!
So According to the Condom Size Chart:

Buy Small Condoms Here (most Asian countries)
Buy Regular Condoms Here (most Australian, New Zealand and American Men)
Buy Large Condoms Here (some Aussie, NZ and American Men, France, Germany, Italy etc)
Buy Extra Large Condoms Here (Congo, Venezuela, Columbia etc)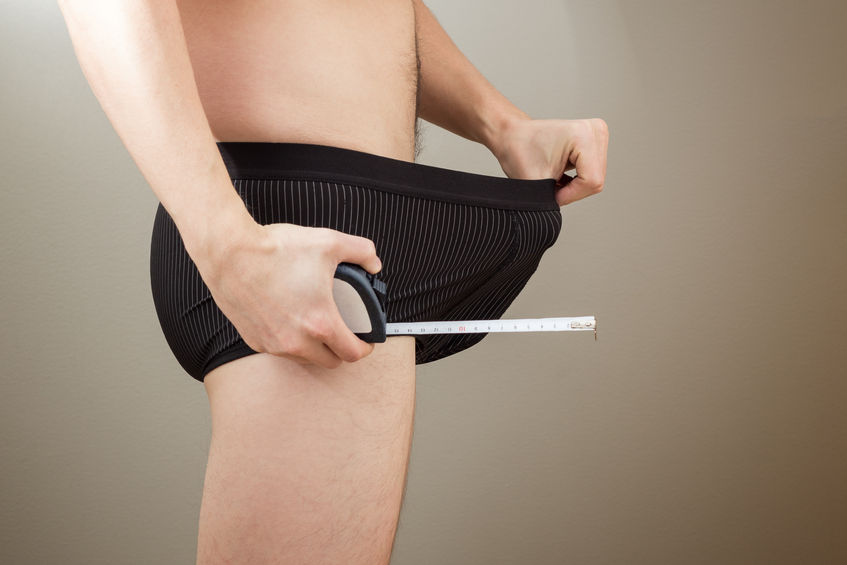 It is important to note that your penis size cannot be predicted by race or ethnicity, as there is a wide range of sizes within each ethnic group. It's the same as there are many variations in height and weight among men and women of the same race. The reasons for these variations can include genetics, or environmental factors such as general health and diet.
Buy Condoms Online Right Here at CondomSales
No matter what size you are, we have the best range of condoms in Australia, and a size to fit everyone. Purchasing online makes the whole process simple, you can search for just the right colour, type or size and have them delivered quickly and discreetly.
For wholesale enquiries please phone us directly on 1300 4 CONDOMS (1300 4 266 366) or email us.
Wherever you're from, we have best condoms for you!
FAQ
(:1f539:) What is the smallest condom size?
Currently the smallest condom size available in Australia is 49mm in diameter. A variety of options exist and are readily available online.
(:1f539:) What size condoms should a girl buy?
The average penis across the world is approximately 7 inches and any regular sized condom around 54mm in diameter would be the most appropriate. Ask your partner which side of 7 inches he may be. There are also female condoms available too for female reassurance.
(:1f539:) Are there extra large condoms?
Yes. There are a variety of Large and Extra-Large condoms available online. Usually 56mm - 60mm in diameter. Simply look up condoms by size.