Posted by Kenny Condom on Aug 09, 2017
As Australia's premier source of condoms online, we have learned a lot about how they are used. While the average person just buys regular condoms and puts them on if they want to have safe sex, there are a lot of options you might not have known were available. Here are three of our favourite condom "hacks" to help make your life better and definitely more fun.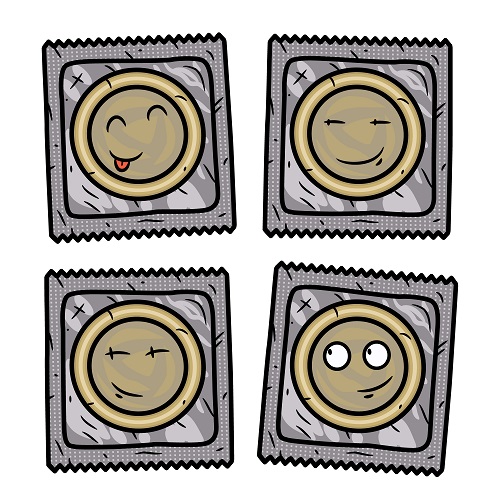 The Importance of Lubrication: Inside and Outside
Lubricating the condom on the outside can make it a lot easier and smoother to have sex. What a lot of men don't know is that you can make the experience a lot better by putting some lube on the inside of your condom. If you don't like to use condoms because you don't like the feel, you should definitely try some lubrication on the inside next time. You may even like it better than "riding bareback."
We offer a full assortment of lubricants and lubricated condoms.
Female Condoms Are Almost as Effective
If you are a woman and you are tired of having to ask men to use a condom, it is almost as effective for you to use a female condom as it is to have your partner wear one. They are 95% effective against pregnancy and are proven to prevent STD's. We offer a female condom from GLYDE Health.
Allergic to Latex? No Worries, Mate.
A lot of people don't like to wear condoms because of latex allergies. Luckily for you, there are a host of latex free options available. We offer latex free condoms from three major manufacturers: Durex, GLYDE Health and Ansell. Don't let a latex allergy stop you from being safe.
Buy Condoms Online Here
If you are interested in some condoms, buy condoms online from us. We offer a wide assortment of condoms from major manufacturers. They are shipped to you quickly and discreetly in plain postal satchels with no mention of condoms or CondomSales.com.au. Feel free to check out our selection and put what you need in the shopping cart.