Posted by Kenny Condom on Apr 06, 2018
No one likes to be kept waiting.
Least of all on your wedding day. Least of all at the altar.
But that's exactly what happened when a mum of three accidentally jilted her fiancé at the altar (but did make it just in time for the reception).
It all began as a whirlwind romance when Nichola Tuohy and Darren Ferne met online in September 2014. Ferne proposed in a matter of weeks, but Tuohy decided to wait. Three months anyway—then she finally said yes.
They'd been planning the £12,000 wedding for 17 months. The wedding rehearsal the day before went like clockwork. "When the vicar said, 'You may kiss the bride', and Darren kissed me, I felt ecstatic," Nichola said. "It had gone perfectly and the best part was we got to do it all again for real the next day."
But the best laid plans…
The next day a series of errors began… while the clock was ticking.
First up was make-up. Nichola had booked in at a local department store — but it took much longer than she'd thought.
"When it was done it didn't look like me. I wanted to cry," she said. Just 90 minutes to get to the wedding. She rushed home to re-do it herself.
At home her parents (who didn't approve of the marriage) had decided they weren't going. They were also meant to be taking her smallest kids.
Nichola grabbed the kids and rushed to the hotel where she had planned to get ready. A payment issue delayed check-in. Plus, she'd left her daughter's flower girl dress behind.
A text arrived from her bridesmaid: Sick kids. She couldn't make it.
Tick. Tick Tick.
The church was 20 miles away. She had by now just 30 minutes to get there.
The she realized the vintage wedding car she'd intended to travel in didn't have seat belts. "It was only supposed to be taking me, but now I had the kids I knew I couldn't put them in a car with no seat belts," Nichola said.
Darren was pleading with the vicar to give them more time, but there were other weddings booked.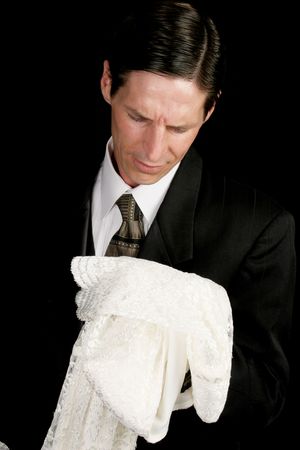 It wasn't going to happen.
Nichola decided to head straight to the reception in her Ford Focus.
Understandably groom Darren was a bit miffed. When the DJ demanded payment from him, it was all too much—he walked out.
"We would probably still be together now if our wedding hadn't been ruined. It's not the kind of thing you can get over easily," he said.
"It was my fault," Nichola agreed. "I just got so overwhelmed with things to do on the day that I had a meltdown. I feel like I have lost everything."
Don't despair

If you're like Darren, and you've been jilted at the altar, you're probably going to be needing a good source of condoms to make yourself feel better. Luckily we have the best range in Australia. Purchasing online means quick discreet delivery, and a huge range of brands, sizes and types.

For wholesale enquiries please phone us directly on 1300 4 CONDOMS (1300 4 266 366) or email us.

Find the best condom for you!