Posted by Lexi Abner on Aug 18, 2020
Should you be wearing a condom while having anal sex?
For heterosexual couples there may not be the risk of getting pregnant... but there are many good reasons for condoms use during anal intercourse - preventing sexually transmitted infections being the obvious one. Condoms may also make anal sex more pleasurable for heterosexual and homosexual couples alike.
The question is, how to choose the best condoms for anal sex?
Should I Use Lubricant for Anal Sex?
Start by thinking about lubrication. As the anus doesn't offer its own natural lubrication, a condom with extra lubricant - such as Ansell Skyn Extra Lubricated Condoms can help sex proceed smoothly!
Silicone Lubricant Versus Water-based Lubricant
Ideally, silicone personal lubricant is a better option than water based personal lubricants, when used with a condom. If you want to use extra lube, avoid oil-based products as these might cause the condom to break.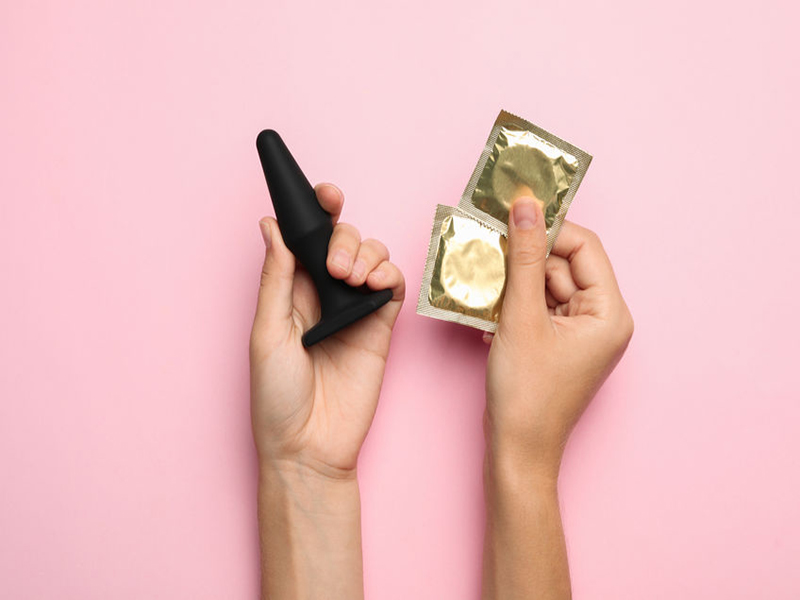 Thin Condoms for Anal Sex?
To gain fullest comfort and pleasure (especially important if you're the one receiving anal sex), you'll want the condom to be thin. Four Seasons Condoms provide a whole thin (Naked) range in sizes, flavours and colours, ensuring you enjoy the most intense sensations possible.
Female Condoms For Anal Sex?
Another option that may not first spring to mind are internal female condoms. Surveys have revealed that heterosexual and homosexual couples commonly use the FC2 female condom for anal intercourse. The FDA in the USA changed the condom's name in 2018, to "single-use internal condom" to reduce the idea that it's purely intended for women. The regulators approve the device for both vaginal and anal sex.
Using internal condoms might require a bit of practice; the simplest way to use a female condom for anal sex is to wear it like a male condom, but an alternative method is to insert the internal condom in the rectum first, as for vaginal sex.
They provide advantages that regular condoms don't - such as an outer ring for extra stimulation and protection from skin-to-skin contact, plus can be combined with both water and oil-based lubricants. Why not try the FC2 Female Condom from GLYDE HEALTH?
Regardless of your choice, just remember: if you have oral or vaginal sex straight after anal sex, use a new condom to prevent cross infection.
Buy Condoms Here at CondomSales
If you're looking for the best range of condoms for anal sex, start right here with Australia's best selection of condoms. We've also got the best personal lubricants.
Buying direct means you get the highest quality products in Australia. Buying bulk condoms mean better value for money, and you'll have them mailed in secure, discrete packaging straight to your door.