Posted by Lexi Abner on Jun 21, 2021
While sex in Australia may have been business as usual during the pandemic, not so the rest of the world. Sex for singles elsewhere has suffered under constant lockdowns and social distancing. That's about to change. Condom sales have skyrocketed as vaccinated singles get ready for a summer of sex.
Condom Sales Are On The Rise
Male condom sales in the U.S. rose to $37 million during the month ending April 18. That's an increase of 23.4% compared to a year ago, according to the latest figures from IRI, a market research firm that tracks point-of-sale data.
Hot Vaccination Summer
Manufacturers say the increase in condom sales is likely down to greater numbers of singles getting vaccinated.
"18-to 24-year-olds can't wait to get their social lives back," Britta Bomhard, chief marketing officer at Trojan condoms manufacturer, Church & Dwight.
Demand for condoms is especially strong in China, parts of the US and Europe, where, as Covid infection rates have declined, so too, have restrictions. There's also been a drop in anxiety about the pandemic.
"Looser 'stay at home' restrictions in China, compared to the first quarter of 2020, have, for example, helped drive strong growth in our sexual wellbeing category," Reckitt Benckiser (RBGLY), the maker of Durex condoms said in a statement.
Reckitt Benckiser said its Durex brand of condoms, lubricants and sex toys displayed a "double digit" increase in sales compared to a year ago as lockdowns and restrictions eased worldwide.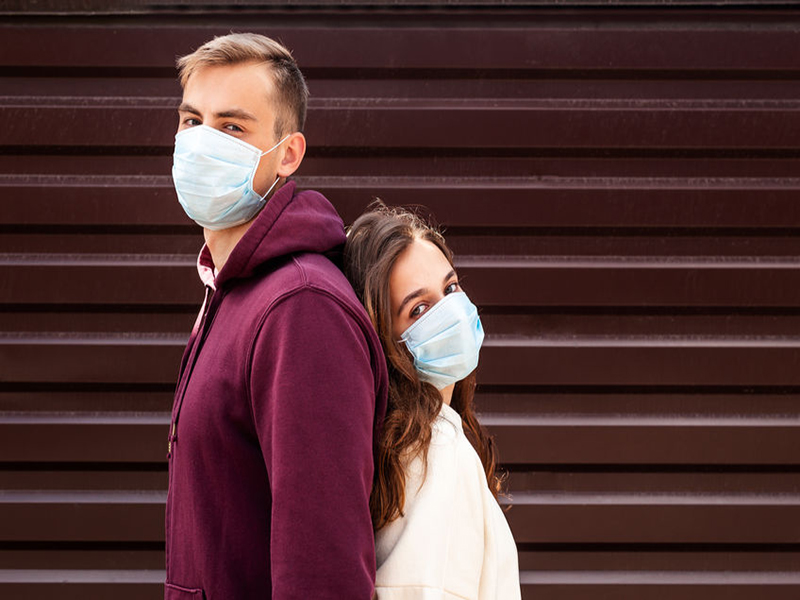 Ditch Apps For The Real Thing
In 2020 dating site Match.com conducted an annual survey, querying 50,000 subscribers and found that 71% of singles did not have sex during quarantine. 41% of singles who had sex had it with a person they quarantined with, while "1 in 4 singles had sex with a non-romantic room mate".
At the height of the pandemic, messages across dating apps like Tinder, OKCupid, Match.com, and Hinge increased by 30-40% according to marketing research company YPulse. Not all had a sexual motive in mind, with many reporting dating apps helped combat loneliness, and the social void the pandemic created.
The Sexual Benefits Of Vaccination
With around 40% of Americans now fully vaccinated, sex may be back, better than ever. COVID cases are still high in populous states such as California, Florida, New York, and Texas, but Covid isn't the sole infection to worry about. There are also about 20 million new STD infections each year according to the CDC.
So whether you're on 'hot vax summer' jaunt, or shopping, one thing remains clear: the right mask or condom is still a must.
Get your condoms at CondomSales
The best way to avoid Covid is a vaccination and the best way to avoid unwanted pregnancy and STIs is to use condoms. You can find a wide selection of condoms, lubricants and oral dental dams on our site and have them discreetly delivered to your door.