Posted by Kenny Condom on May 16, 2018
Sex addiction is very real for many people; a condition which can bring shame and have a destructive influence on their life.
And no, it's not always men who suffer from sex addiction. Women are almost as likely to be sex addicts as their male counterparts. Normal, everyday people like 37-year-old mother-of-three Rebecca Barker.
Rebecca's Story
"At its worst, even having sex five times a day wasn't enough," Rebecca said of the compulsion which in 2014 took over her life and subsequently ruined her relationship.
Originally from North Yorkshire in England, Rebecca shared her story with the media in order to try and remove some of the stigma associated with the addiction.
The Beginning
One of the first signs was constantly asking her partner for sex.
"It was literally the first thing I thought about when I woke up, I just couldn't get it off my mind,"
"I felt like everything reminded me of it. I think it was linked to my depression and the lack of serotonin. I felt like my whole body was craving it.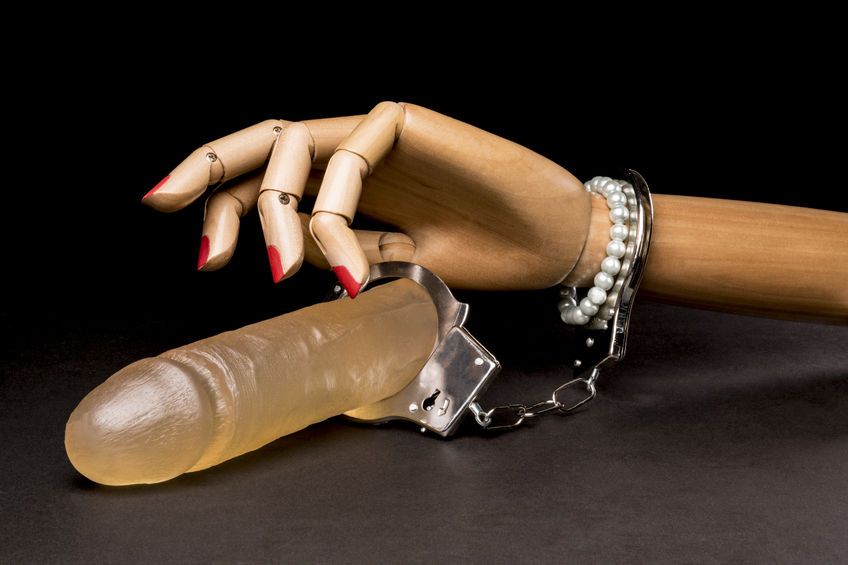 "It was giving me the instant hit and five minutes later I wanted it again."
No big problem, many guys might say at first, but think again. Rebecca's partner began to jealously believe that her behaviour suggested she might be having an affair. "He thought I must have been feeling guilty about it and that's why I wanted sex with him."
Recovery
A time-out followed and the relationship broke down very quickly after that. Although Rebecca was under the care of a psychiatrist at the time for depression, unlike drug or alcohol addiction, there weren't any support groups she could access.
Today, living in France, Rebecca has recovered from her addiction, largely as a result of her own actions. "I had to make many lifestyle changes in order to get over the depression and the addiction and for me that has worked."
What is Sex Addiction?
"Engaging in persistent and escalating patterns of sexual behavior acted out despite increasing negative consequences to self and others," is the definition put forward by the National Council on Sexual Addiction and Compulsivity.

In Western psychiatry, "excessive" sexual behavior has been well documented since the 1700s.

These behaviors have been variously called Don Juanism, satyriasis, nymphomania, excessive sexual drive, and sexual addiction. Today, the preferred term is Hypersexual Disorder.

The World Health Organisation is anticipated to approve the addition of "compulsive sexual behaviour disorder" in its International Classification of Diseases (ICD) list in 2019

While the condition is still controversial, if you feel your behaviour is in any way addictive, you should always consult a medical professional.
Buy Condoms Online Right Here at CondomSales.

If you've been searching for the best range of condoms in Australia—then you've come to the right place. Purchasing online makes the whole process simple, you can search for just the right condoms and have them delivered quickly and discreetly.

For wholesale enquiries please phone us directly on 1300 4 CONDOMS (1300 4 266 366) or email us.

The best, widest, quality selection. We have the best condoms for you!