Posted by Kenny Condom on Sep 12, 2016
Because we have become such a popular supplier of condoms online, a lot of people don't know that we are a condom wholesaler with many wholesale partners in Australia.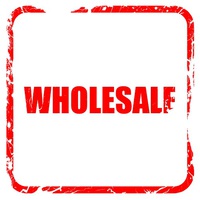 We have worked hard to build a great reputation, both as a bulk condom supplier and a trusted supplier of condoms online for individual customers. We carry the best, most reliable condoms from companies we trust. We not only carry a full menu of sexual health products including dams and female condoms, we also carry a few items that enhance the sexual experience, such as lubricants and vibrators.
If you are looking to become one of our wholesale partners, we are flexible and reliable. We will be happy to talk to you about what you want to offer for your business and how we can supply it to you for a price that allows you to make a nice profit.
We have done a lot of work developing relationships with a number of major manufacturers. This is something that would take the normal business years to do. Instead of going through all of the red tape and hassle it would be to work directly with manufacturers, it is much easier for you to take advantage of our hard work, networking and connections.
At CondomSales, we can get you the best prices on the best products from the best manufacturers in the world. We are your easiest and least expensive option for wholesale condoms. We are also your most reliable source. Due to our time in the business, we are able to provide you with "one-stop shopping" that saves you time, money and effort.
Whether it's GLYDE HEALTH, Four Seasons, Durex or Ansell, we can get it to you quick and easy with no hassle at a wholesale price.
Contact the Best Bulk Condom Supplier in Australia
If you are interested in talking to the best condom wholesaler in Australia, use the contact us link on the blue navigation bar at the top of the page.