Posted by Kenny Condom on May 30, 2016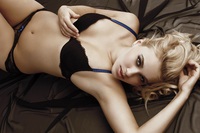 As you may know, we sell condoms across Australia online. But what a lot of people don't know is that we also sell lubricants.
Condoms are great but they are even better when matched with the right lubricants. We would like to tell you which kind of lubricants work the best with which condoms.
Water Based Lubricants
Water based lubricants are the most versatile of lubricants. You can pretty much use them for anything. They work great by yourself, with a partner and with any toys you may want to bring along. Water based lubricants don't degrade and they don't leave stains on your sheets.
The only thing to watch out for is drying time. Water based lubricants dry faster than silicone.
Silicone Lubricants
For those who like a longer lasting lubricant, silicone is great. If you don't like the occasional bouts of stickiness that happen with water based lubricants, silicone will eliminate that problem for you. Some people say silicone gives more sensitivity and "feel" than water-based lubricants. However, you can't use them with silicone toys.
Silicone can leave stains on the sheets but most fans of silicone say it's worth it.
Anal Lubricants
Anal lubricants are thicker than standard lubricants. This provides a barrier between the penis and sensitive tissue in the anus. It allows for deeper penetration without hurting or damaging tissue.
Massage Oil
Massage oil and other oil based lubricants are great for massage and for "riding bareback," but they don't work with latex condoms. Always make sure the non latex condom you are using is compatible with any oil based lubricant.
Buy Condoms Online Across Australia
Feel free to browse around our site. You will see that we have a variety of lubes and condoms that you can order online in the privacy of your home. Our packaging is discreet so that your business remains your own business.
If you see something you like, just click the "Buy Now" or "Add to Cart" button. The website will direct you from there.