Posted by Lexi Abner on Aug 19, 2021
According to latest research, gay neighbourhoods have been among the most successful groups meeting the challenge of the COVID pandemic.
This has been because of similarities to HIV/AIDS in the early eighties—particularly ineffective government responses to both pandemics.
The lessons that communities learned decades ago have helped urban gay areas respond to COVID-19 more quickly and effectively.
The World of Gay Neighbourhoods
"Gayborhoods" or gay villages, appeared from the sexual lib era of the sixties and seventies and are predominantly gay neighboUrhoods, welcoming LGBTQ. Some famous examples include the Castro district in San Francisco, Dupont Circle in Washington and Greenwich Village in New York City.
Australia has its own gaybourhoods with one in ten gay men in a same-sex relationship living within two kilometres of Taylor Square in Darlinghurst.
Typically, such areas contain a high number of bars, clubs and pubs, restaurants, cafés and other similar businesses. The result is a like-minded, compassionate and discrimination-free community.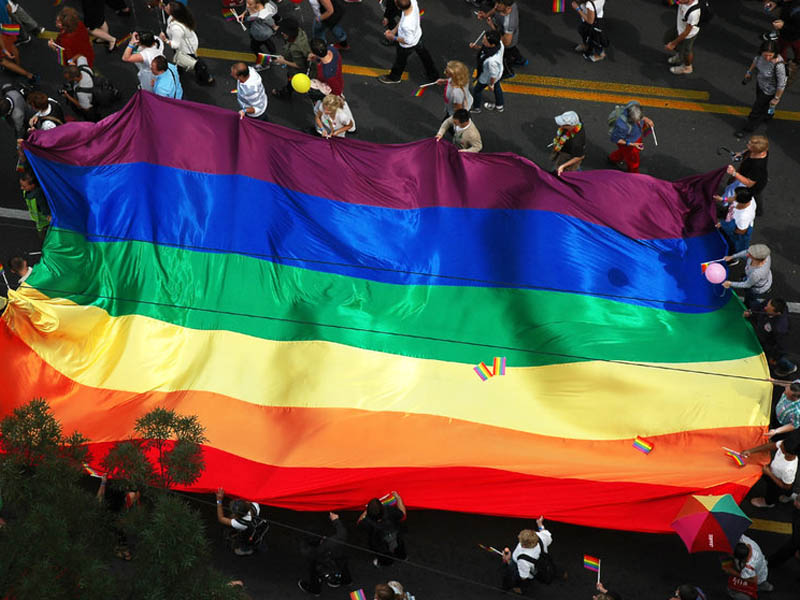 How Community Helps In A Crisis
In the 1980s when a mysterious new disease began hitting the LGBTQ community, government response was slow. Little support was offered for fighting HIV—and information provided was inconsistent and sometimes inaccurate.
Stigmatising people with HIV arguably led to many avoidable deaths.
In the US, gay communities joined together to provide local organisations and methods to deliver education, health care services, and support for LGBTQ people.
Community Versus COVID
This sense of community remains today.
For example, an LGBTQ community group in New York originally established in the 1980s as a volunteer effort to fight HIV, Evergreen Health—opened a drive-through COVID-19 testing center—four decades after it had pioneered HIV testing in the region.
Meanwhile, in Chicago LGBTQ communities used social and professional networks established during the HIV/AIDS pandemic to deliver COVID-19 information to neighbours, and distributed face masks and other sanitisers, as they had once shared information about HIV transmission, and handed out condoms.
New York and California were the first states where COVID-19 infection appeared in the US. Testing procedures implemented there, drew upon proven methods established earlier during the HIV/AIDS pandemic.
Research also shows gay neighbourhoods have banded together to help the broader community including using aid networks formed decades ago being deployed to help feed sick people and others in lockdown—not solely within the LGBTQ community.
Like efforts to fight HIV/AIDS, most of these actions to combat COVID-19 have been carried out without fanfare. Gaybourhoods have been revealed be leaders in this neighbour-helping-neighbour approach, vital in times of crisis.
Get your condoms at CondomSales
The best way to avoid COVID is a vaccination and the best way to avoid unwanted pregnancy and STIs is to use condoms. You can find a wide selection of condoms, lubricants and oral dental dams on our site and have them discreetly delivered to your door.