Posted by Kenny Condom on May 23, 2016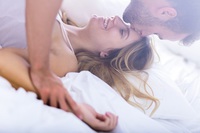 At Condomsales.com.au, we do everything we can to provide a great assortment of condoms for all shapes, sizes and preferences, making them available online throughout Australia. However, it is a little known fact that female lubrication products can help take sex to another level of pleasure.
We'd like to tell you about some of our more highly recommended female lubricants and gels.
Durex Play O Orgasmic Gel
Durex Play O Orgasmic Gel is designed to help women in three ways. It stimulates, increases desire and intensifies orgasms. It can be used with a partner, a vibrator or solo. Its unique combination of ingredients helps make sex a truly mind-blowing experience.
Durex Play O Orgasmic Gel helps you feel every touch with a depth and intensity you didn't know existed. This product was developed by women for women. Its unique blend of natural ingredients produces warming, cooling, tingling, arousal and sensation all at once.
wOw Gentle O Clitoral Arousal Gel
As its name suggests, wOw Gentle O Clitoral Arousal Gel is designed to heighten sexual pleasure by stimulating the clitoris. Peppermint provides a warming and you want more stimulation than Gentle O provides, it also comes in extra strength Max O for more intensity and longer stimulation.
Glyde Lubricant
We feel this is the best plain lubricant available today. It is the most natural lubricant product on the market. It is naturally balanced, water based and designed to make sex as good as it gets. It has less thickeners than other lubes, so it never gets sticky. It is clear, paraben-free and non-staining.
Pjur Original Bodyglide Lubricant
Pjur Original Bodyglide Lubricant is the best-selling silicone personal lubricant in the world. That didn't happen by accident. It is dependable, safe and super-concentrated. It is odourless, tasteless, lasts for a long time and is friendly to sensitive skin.
Condoms, Lubricants and More
Feel free to browse our site and order if you are interested. Delivery is discreet and confidential.