Posted by Kenny Condom on Jul 20, 2016
GLYDE condoms are rapidly becoming one of the most popular condoms in Australia and for a number of good reasons.
Superior Fit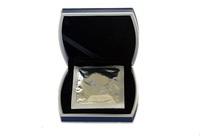 The most important factor in safety, pleasure and comfort is the fit of a condom. A condom should fit snugly and securely. GLYDE condoms have a fit for all shapes and sizes: large, standard and slim fit. They are all strong, silky and extra sheer. Most of all, they almost feel like they aren't even there.
The first time you try GLYDE condoms, you will notice they feel natural and provide reliable, consistent performance. Even if you tend towards the adventurous side, you will find that our thin sheath provides exceptional transfer of heat. When you put it all together, GLYDE condoms produce a natural experience, time and time again.
Great for Your Health
GLYDE condoms are designed to be body-friendly. They don't have paraben, glycerin or any of the numerous risky chemicals so many condom manufacturers put in their condoms, like benzocaine, talc or nonoxynol-9. GLYDE condoms are manufactured with a proprietary formula containing thistle extract and premium natural rubber latex. This totally eliminates a dairy-derived ingredient called casein, which is used by most condom manufacturers.
This allows us to proudly advertise that GLYDE condoms are cruelty-free and certified vegan, just like they have been for twenty years.
Besides our clean-plant formula, we wash each condom twice, which eliminates that all-too-familiar latex smell you get from most condoms. This allows all of your senses to be turned on at once, which is sorta the whole point of having sex in the first place.
Australian and Ethical
GLYDE condoms were founded in Australia more than 20 years ago. Their condom is the first condom that has the right to be called fair trade, ethical and vegan. Long before the words "sustainable" and "natural" came into the mainstream, GLYDE condoms were always sourced from ethical suppliers who provided the highest quality materials.
Buy GLYDE Condoms Online Right Here
To buy GLYDE condoms online, click "GLYDE HEALTH" on the left navigation menu. Find the GLYDE product you like best and click "add to cart" or "buy now."