Posted by Lexi Abner on Jul 11, 2019
You probably already know about the importance of using condoms for protection, so we're not going to lecture you. But sometimes protection can go too far. Here are 3 seriously strange condom products.
The, um, shoe condom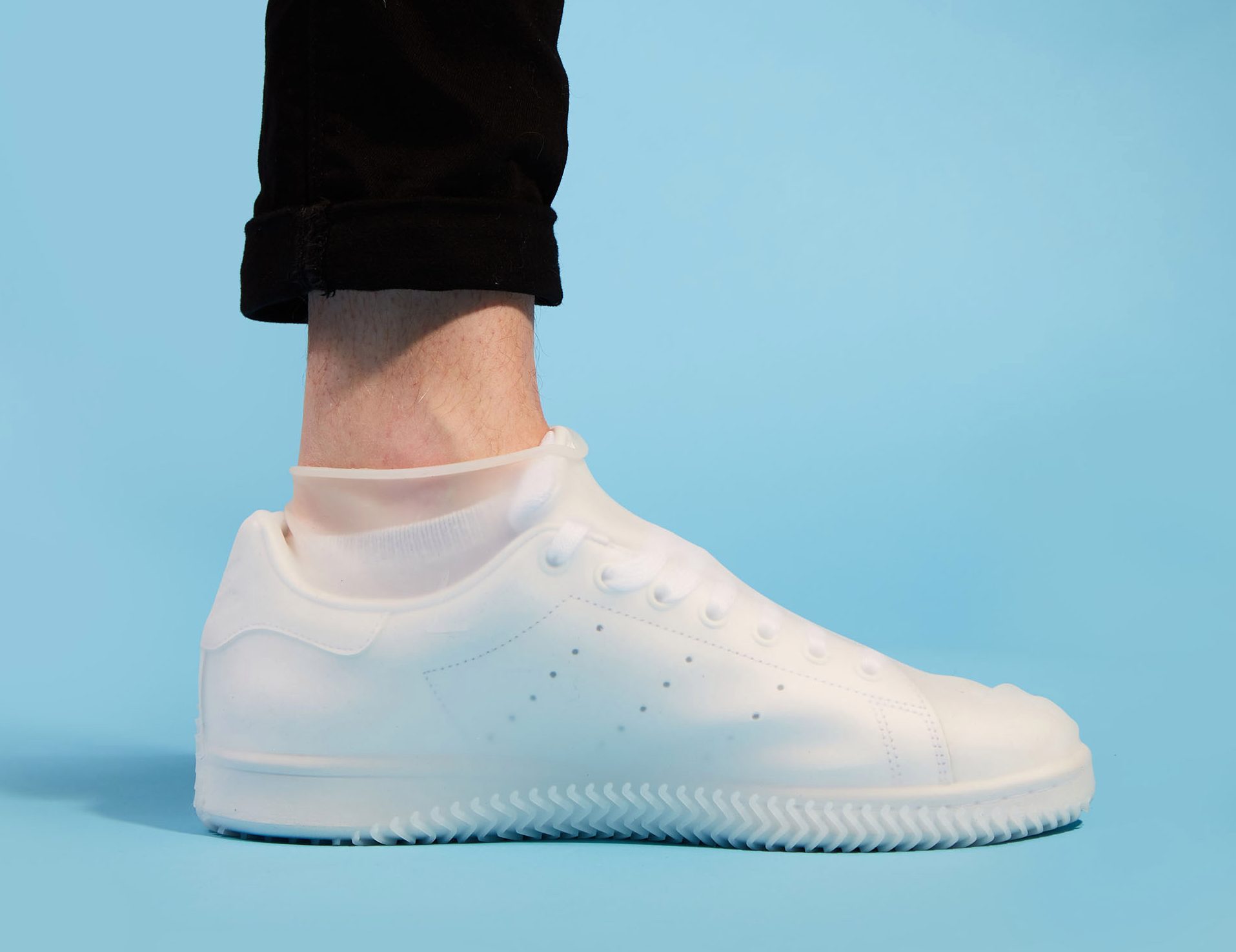 You got it. It's basically a condom for your feet. So you've got a brand new white pair of Nike's. They cost a packet and it's raining out. You can't get them messed up. What's any self-respecting person gonna do? Yep, get out a shoe condom. The purpose of this rubber sheath is to protect your shiny shoes from dirt and muck.

Aimed at the festival season consumer, shoe condoms are waterproof, splash-proof, machine washable, dishwasher safe, and unlike regular condoms, they're reusable!

Show off your cool trainers whilst keeping them sparkling! Avoid mud and puddles! Good for ketchup squirts from your burger!

The product tagline is: You may be keeping your c*** safe, but what about your creps?
Tom Cat Condoms: Don't put them on your pussy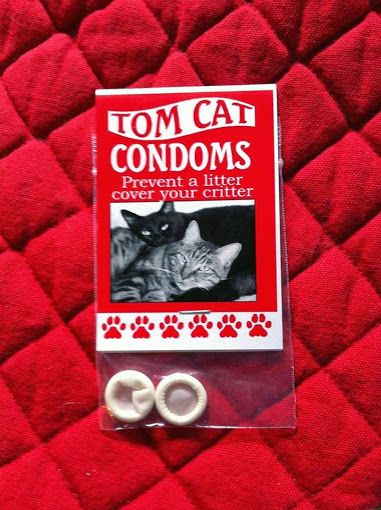 Cat condoms? Wouldn't that qualify as zoophilia? Animal abuse at least?

Now hold your horses… and your cat. Introducing Tom Cat Condoms, whose slogan is "Prevent a litter, Cover your critter."
Okay, it's a joke, but one with a serious message: spay and neuter cats.
Rocky Mountain Alley Cat Alliance in Colorado, executive director Amy Angelilli says: "In a national market research study that PetSmart Charities did, it showed that the 18-34 demographic was the most unlikely to get their pet fixed. So how better to reach them than with sex?"

For Angelilli, the value of Tom Cat Condoms is bringing awareness about the importance of fixing cats, and avoiding unwanted animals being born, to a slice of the public that just hasn't got the message.

But proving people aren't much smarter than their animals, not everyone gets the gag.

"We'll have the condoms at outreach events, fairs and festivals," Angelilli says. "And we'll have people stop by the booth and say, Can you show us how to use them?"
Car Condom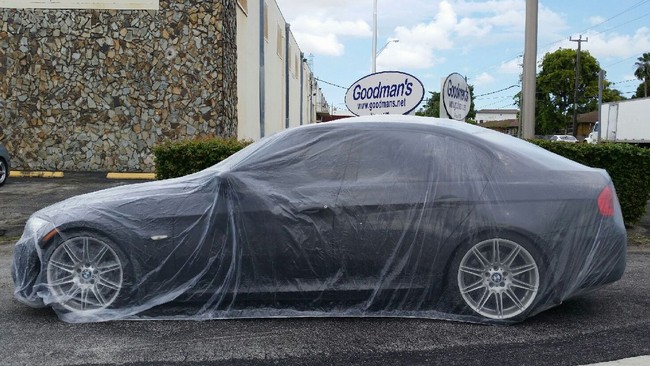 Taking a leaf out of the shoe condom concept, is the car condom. For those who want to keep their vehicle clean and sparkling.
Two entrepreneurs Matthew Harris and Kenny Lerner came up with what they call Extreme Vehicle Protection, an all-encompassing sheath to guard cars from extreme conditions.
"You literally drive into it and then you pull the zipper up on the back," Harris says. They were inspired to create the car condom after seeing the shocking devastation of Hurricane Sandy in 2012.
Perfect for indoor storage, the car condom is simple to put on and remove. Great for body shops where there's a lot of dust. It's unknown, however, if the car condom protects against hurricane strength winds.

These products are all 99.8% effective, but like regular condoms must be fitted correctly.
Condoms Online Right Here at CondomSales
While we don't stock these condoms, and can safely bet we never will, we do cater to all your safe sex needs! Purchasing direct from us means you get the best range of condoms in Australia, better value for money, and you'll have them mailed in secure, discrete packaging straight to your door. See what you need? Just Click the buy now button, couldn't be simplier.

For wholesale enquiries please phone us directly on 1300 4 CONDOMS (1300 4 266 366) or email us