Posted by Lexi Abner on Apr 29, 2019
We're all different. So a prospective sexual encounter with a new partner can be like navigating a minefield. What will turn them on? What won't? And who is going to bring up the topic of protection?
Yet the safe-sex conversation should be a no-brainer. Few people wouldn't want to protect themselves against STIs.
The Desire Killer?
But the thought of negotiating can be daunting, and potentially kill the romance and desire. A new study that examined condom negotiation in men and women ages 18 to 25 has highlighted the fact that men and women tend to look at the discussion over condom use from different perspectives.
The study "Are We Blinded by Desire? Relationship Motivation and Sexual Risk-Taking Intentions during Condom Negotiation" by Shayna Skakoon-Sparling & Kenneth M. Cramer found that heterosexual men and women, and men who have sex with men use differing strategies when discussing condom use with a new partner.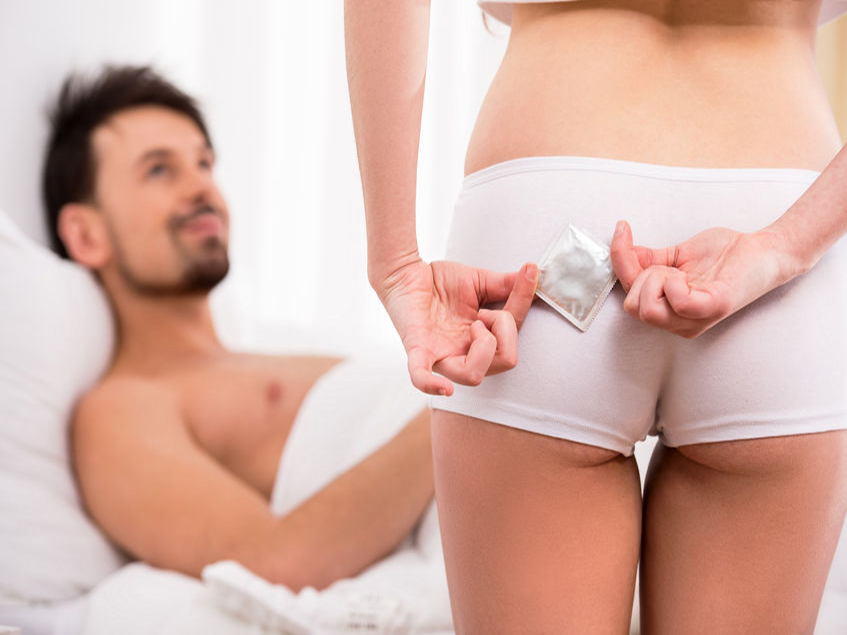 Generally speaking, heterosexual men are often greater risk takers and more willing to have sex without a condom, and heterosexual women tend "most likely to use more assertive strategies, like withholding sex" if their partner refuses a condom. Homosexual men fall somewhere in-between these extremes.
Relationship Potential and Risk-
taking
Women showed more willingness to be risk-takers and forgo condom use only when they see their new partner as potential relationship material.
On the other hand, men tend to care a bit less about the consequences of unprotected sex in cases where they don't see a relationship blossoming in the future. It might seem counter-intuitive, but if it's not serious, men largely leave it up to the women to bring up protection, or not.
Verbalizing Desires
Homosexual men are however much more likely to be forthright in their preferences over condom use than their heterosexual peers, potentially because they view each other as on an even playing field.
A Normalized Condom Conversation
One thing's for sure, people of all genders and sexual orientations could benefit from reframing the discussion on protection. One way to reframe the conversation is this: What's sexier and more desirable than being with someone who cares about not only their sexual health, but yours too. From that point of view condoms are just about the sexiest thing you can do for your partner.
Condoms Online Right Here at CondomSales
Look no further for all your safe sex needs! Purchasing direct from us means you get the best range of condoms in Australia, better value for money, and you'll have them mailed in secure, discrete packaging straight to your door. See the right condom? Click the buy now button. Being safe was never easier.

For wholesale enquiries please contact us.