Posted by Danny Achurch on Mar 01, 2022
The same qualities which make condoms an effective method of pregnancy and STI prevention also make them ideal to use during medical ultrasonography.
They are durable. They are reliable. They are easy to use.
Condoms for Medical Ultrasound
A vaginal ultrasound may be necessary for many reasons, one of the most common being pregnancy. Offering a clear picture of the foetus, cervix, and placenta, this type of ultrasound is also referred to as an internal or a transvaginal ultrasound.
During the procedure, it's important that the probe remains dry and there's no contact with the inside of the vagina. To keep the probe sterile, avoid contamination, and make the procedure less uncomfortable, the probe is covered in a probe cover and lubricating gel.
The problem is, research shows commercial probe covers can have a leakage rate anywhere between 9% and as 81%.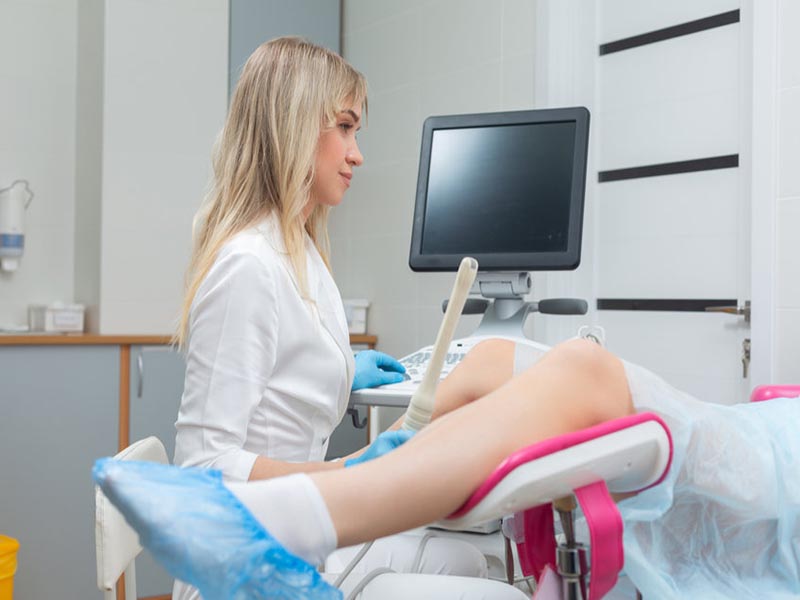 UK Research On Condoms for Transvaginal Sonography
Compare this with non-lubricated condoms for ultrasound with a leakage rate from 0.9% to 2%—and they are not only a viable alternative, but highly effective and attractive.
A study at the University Department of Obstetrics and Gynaecology, Royal Free Hospital, London, assessed the level of transvaginal probe contamination and breakage when condom probe covers were used during transvaginal sonography.
From a total of 217 condoms used, three broke as they were being applied to the probe and were discarded. Two of the remaining 214 condoms (0.9%) were discovered to have perforations on visual inspection. None of the other 212 condoms leaked when filled with water. The study concluded: "Condoms used to cover transvaginal probes showed a low rate of perforation. Disinfection of the probe with isopropyl alcohol wipes further reduced the risk of contamination."
A Study In India for Condom Probe Covers
In a more recent study, Era's Lucknow Medical College and Hospital, India, began using condoms to prevent cross transmission of infection of ultrasound probes in ICU. They found that due to the heavy inflow of the patients during the ongoing COVID-19 crisis and staffing pressure, manual disinfection of probes and covers was often compromised, increasing the risk of cross contamination. Instead, they turned to non-lubricated condoms.
"Condoms not only prevents the transmission of infection between patients but also protects the probe from various hazardous substances including blood and body fluids," the report concluded.
More Than Meets The Eye
Non lubricated condoms can be used for more than just safe sex. With a quality level six times as high as those of standard examination gloves and from nine to forty times more reliable than commercial probe covers, condoms are a highly effective alternative to probe covers for the prevention of contamination.
Ultrasound Condoms at CondomSales
Our best selling non-lubricated condoms for ultrasound are:
GLYDE Silvers Non-Lubricated Condoms 100 Bulk Pack
Ansell Chekmate Non-Lubricated Condoms 144 Bulk Pack
To place a bulk order for your medical facility, contact us now to discuss your requirements.
Buying bulk means better value for money, and you'll get the highest quality products in Australia.