Posted by Lexi Abner on Jan 02, 2019
Definition:
Stealthing—the act of non-consensually removing a condom during sex.
Policeman Who "stealthed" Girlfriend Convicted
A police officer in Germany who removed a condom during sex with his girlfriend without her knowledge has been found guilty of sexual assault in a landmark trial.
In what's believed to be the first case of its kind brought to trial in Germany, the defendant, 36, was found guilty in a local court in Berlin on December 11.

The offense occurred in his apartment on November 18, 2017. The couple had been engaged in consensual sex when he secretly removed the condom, even though she had "explicitly requested" him to use one.
The victim didn't realise what was going on until her boyfriend ejaculated inside her, after which point she left to report the crime.
When police arrived at his home the officer refused to open the door.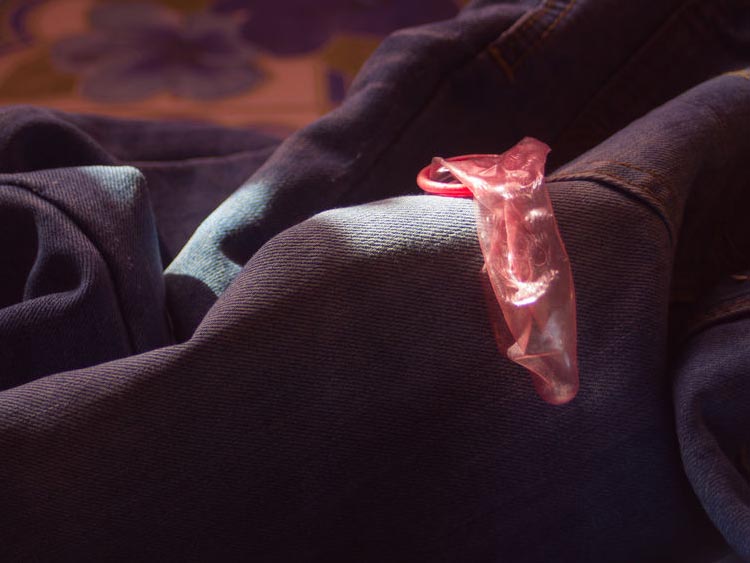 The man later claimed that the condom had broken and only then had he removed it.
Other Cases
The court decided that as the woman had consented to sex with a condom, the incident could not be considered rape, however as she had "explicitly requested" a condom be worn, the act of continuing to have sex without informing her was deemed to be non-consensual.
Similar test cases have gone before the courts in other countries, including Switzerland and Canada.
A man was convicted of rape in 2017 in Lausanne, Switzerland, after removing a condom during intercourse without the knowledge of his partner.
2014 saw Canada's Supreme Court uphold the sexual assault conviction of a man who secretly pierced holes in a condom without his partner's knowledge.
Growing Consensus Stealthing is a Crime
While stealthing is still a grey area in many jurisdictions, judges in western countries are coming to agreement that stealthing can be considered sexual assault if one partner has not consented to sex without a condom.
In the case of the Berlin police officer, the man was handed an eight-month suspended jail sentence, ordered to pay AUD $4,800 in damages, and a further AUD $155 for a STI test for the victim.
He would have faced a sentence of at least two years in prison—the statutory minimum sentence in Germany—if he had been found guilty of rape.
The man stated that he will appeal against the verdict to Berlin's higher courts.
Buy Condoms Online Right Here at CondomSales
Condoms protect against unwanted pregnancy and STIs, so they're an essential item to have on hand. Purchasing condoms online keeps life simple. It's secure, plus there's greater choice with the best range of condoms in Australia, and you'll get excellent value for money. See anything you like? Click on the buy now button, and you'll have them mailed securely, discretely—straight to your door.
For wholesale enquiries please phone us directly on 1300 4 CONDOMS (1300 4 266 366) or email us.
Good luck with finding the right condoms!