Posted by Kenny Condom on Oct 03, 2016
At CondomSales, We are a trusted supplier of condoms online for thousands of Australians. But what some people don't know is that we supply condoms for community health organisations to foster rural health and cultural health among indigenous people.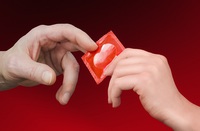 Why CondomSales is so Committed to Rural Health and Cultural Health We are firmly committed to helping people in rural communities, especially indigenous people, obtain the sexual health products they need to avoid STI's and unwanted pregnancies. We aren't going to bore you with statistics, but there are a number of studies documenting how difficult it is for people in rural areas to find adequate health care.
People in rural areas often have long waiting times for essential services like doctors and dentists if they have any access at all. Often, it is the job of community health organisations funded by the government to provide basic health services for rural and indigenous populations.
Condoms are an important part of this equation. They aren't really readily available in remote areas. That's why the work of community health organisations is so vital to rural and cultural health.
While we don't want to bury you with numbers here, we would like to tell you about a few trends. Syphilis, gonorrhoea and chlamydia rates are much higher in indigenous people in rural or remote areas. Indigenous women and young indigenous people are statistically at a higher risk for all of these STI's.
Much of this is not only due to the scarcity of condoms, but the fact that many young people in remote areas aren't being taught about prevention.
What We Do for Community Health Organisations
At CondomSales, we provide condoms in bulk at significant savings to numerous community health organisations in Australia. These organisations give the condoms away to indigenous people to promote rural and cultural health.
If you are from a community health organisation and you are reading this, please click "contact us" on the blue navigation bar at the top. Let's talk about what we can do for you.