Posted by Kenny Condom on Dec 20, 2016
We carry a full line of condoms for individuals, but we are also a Four Seasons Condoms wholesaler. While you might not think of condoms as something you should buy in bulk, active singles and couples often buy condoms in bulk. So do a host of organisations that are interested in helping stop the spread of STI's and unwanted pregnancies.
We have provided wholesale condoms for sexual health clinics, sex workers, public health organisations and individuals. If you are an active individual who buys in bulk, it allows you to buy high quality condoms for low prices and helps ensure that you never run out of condoms. Who knows how many "moments" have been lost forever because the condom drawer was empty?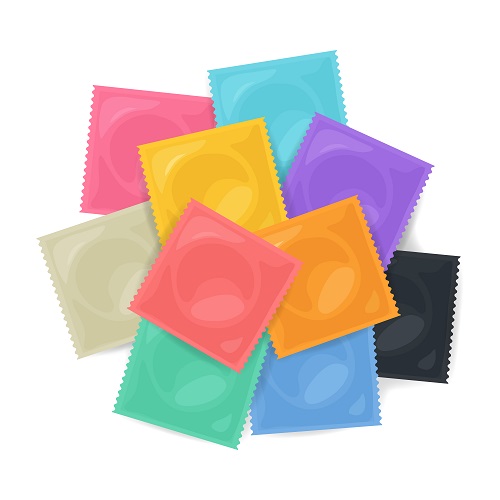 Why Buy From a Four Seasons Condoms Wholesaler?
Four Seasons is a well-known, high quality brand. They are Australian owned and operated. They provide a full range of sizes from Closer Fit to Larger Fit. They supply bulk condoms in quantities of 144 at a substantial discount over the prices for smaller packages. In addition, if you buy three or more packages of 144, you can get discounts from 15% to 35% over the prices that are already discounted.
Four Seasons Condoms are available in bulk under the Four Seasons and the Naked badges. They are available in flavours such as cola, chocolate, banana, pink strawberry and bubblegum. They are also available in extra strength, glow in the dark and ribbed varieties.
Buy Bulk Condoms Online
At CondomSales.com.au, we are Australia's foremost retailer and wholesaler of condoms online. We have the best customer service and we always ship your condoms quickly and discreetly. We ship your condoms to you in plain packages via Australian Post. Items in stock are mailed to you the business day after your order is received.
It's easy to buy condoms online at CondomSales.com.au. All you have to do is go to the product page and click the buy now or add to cart button. No hassle, no drive to the store and nobody looking over your shoulder.
If you have any questions, use the "contact us" link on the top navigation bar.