Posted by Kenny Condom on Oct 24, 2016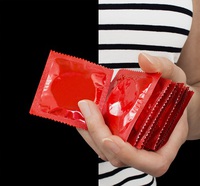 If you are looking to buy bulk condoms online from anywhere in Australia, you are in the right place. We provide numerous varieties of bulk condoms at wholesale prices for both individuals and organisations.
Bulk Condoms for Medical Use
We sell Ansell Checkmate Non-Lubricated Condoms in quantities of 144 at a savings of more than 60% over buying the same product in quantities of ten. The savings are even more if you buy multiple 100-packs. If you buy ten or more, we give you an additional 25% off.
Bulk Assorted Condoms
We also carry an assortment of six different brands of condoms in quantities of 144 for a savings of approximately 55% off of buying them in quantities of ten. We offer the same discount for ten or more: 25% off of the already low price.
Standard Bulk Condoms
We offer a number of our condom brands in quantities of 144 at a discount of around 60% off of ten-packs. The brands include: Ansell Checkmate, Ansell Lifestyles Closer Fit, Ansell Lifestyles Large, Ansell Lifestyles Regular, Four Seasons Naked Shiver, Four Seasons Regular and GLYDE Slim Fit. The GLYDE Condoms are in a quantity of 100 instead of 144.
We make the same offer on all of our bulk condoms. If you buy ten or more packages, we will give you 25% off of the already low price.
Other Bulk Condoms
If you prefer to buy bulk condoms other than those we offer in packages of 144 or 100, we will still give you 25% off, which is a substantial discount. We also provide a 15% discount if you buy three packages and a 20% discount for orders between four and nine packages.
Why Buy Bulk Condoms?
If you have sex on a regular basis with one partner and use condoms for birth control, it makes sense to buy in bulk. If you have sex often with a lot of different partners, buying in bulk is a great way to save money and make sure you are always protected when the time is right.
To learn more, visit the contact us link on the top navigation bar.