Posted by Alena Filer on Nov 14, 2018
Sex is the spice of life, and one of the keys to a happy relationship, but what happens when the spice goes bad?
While everyone has their own personal likes and dislikes, there are common things that most people really aren't turned on by in bed. Here are the 5 most common things that your partner may want you to avoid:
FOR MEN
#1 No foreplay
Foreplay IS a big deal. Women need time for their bodies to get ready so take things slow. Kiss and caress her body, touch all the right places and spend more than three minutes getting her in a naughty mood.
#2 Poor hygiene
You can't expect much in bed unless your daily routine includes great personal hygiene - especially if you enjoy oral sex.
#3 You do the work attitude
Good sex requires two people actively working towards the same goal: pleasure on both sides. Remember, her orgasms matter too.
#4 Real life sex versus porn
Keep your expectations realistic. Women in real life are original and they have imperfections. Also, not every girl will love a threesome just because your favourite Czech porn star does.
#5 Climax journey
You are doing your best to please her and she's getting close to orgasm… And then you apply more pressure or speed up the pace? Wrong! Stick to what's working/drives her crazy and be patient instead.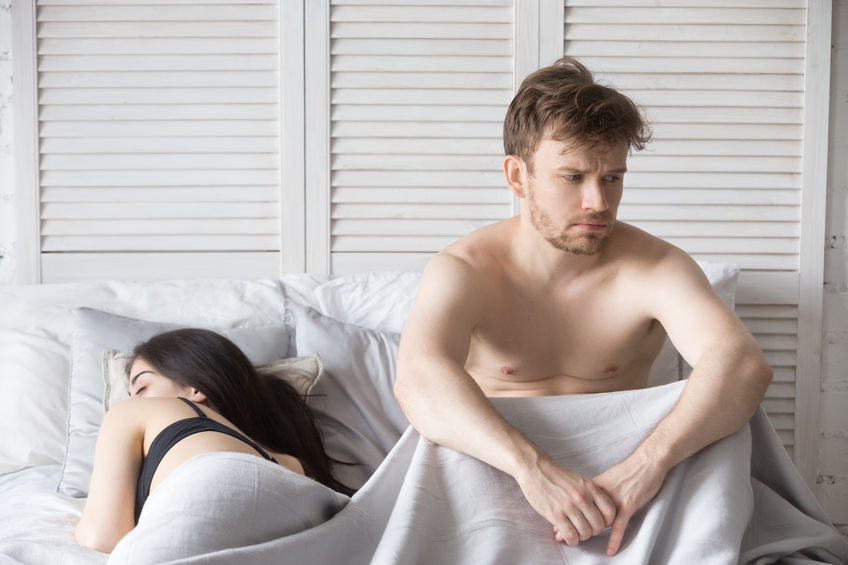 FOR WOMEN
#1 Little to no confidence
Men want a woman who knows what she wants and isn't afraid to ask for it. Yes, this applies to sex too.
#2 Too many clothes
Sexy lingerie will help your partner get in the mood. Lounging around on the couch in front of the TV in a tracksuit all evening may not...

#3 Excuses
No one wants to be constantly turned down. If you really do have a headache, or just don't feel like sex, be honest open and discuss your needs with your partner. Talking is sexy too.

#4 Stereotype
Avoid boring routines creeping in. Seduce him, try a new sex position, role playing or even make a hot movie together! Anything out of the ordinary is welcome - the only limit is your imagination.
#5 Being too loud
Most girls can't stay 100% silent during sex, and guys usually like to know when they're doing things right. Nevertheless, screaming at the top of your voice and faking orgasms so that his neighbours/flatmates/family relatives can hear is probably not a winning idea.

Buy Condoms Online Right Here at CondomSales

There are heaps of good reasons to buy condoms online. You get increased choice with the best range of condoms in Australia, better value for money, and you'll have them mailed in secure, discrete packaging, straight to your door. See anything you like? Click the buy now button.

For wholesale enquiries please phone us directly on 1300 4 CONDOMS (1300 4 266 366) or email us.

Good luck with finding the condoms right for you!