Posted by Danny Achurch on Sep 24, 2019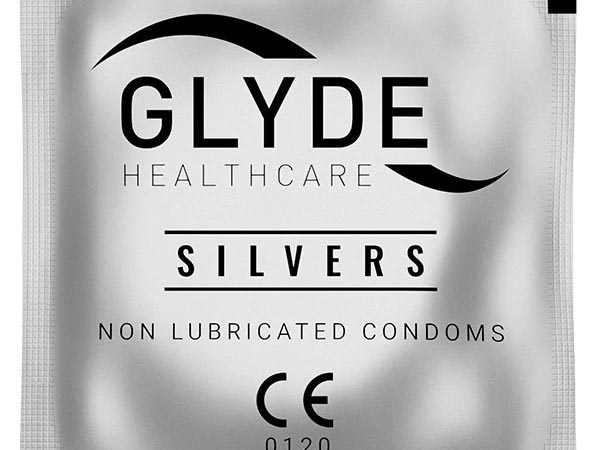 The Newest & Best Non-Lubricated Condom in Australia.
Team ups are great...
Butch Cassidy and the Sundance Kid
Batman and Superman
The Avengers
From early October 2019 CondomSales will team up with GLYDE Health to produce the best non-lubricated condom in Australia.
GLYDE Silvers non-lubricated condoms are the same condom as the best-selling GLYDE Ultra, specially prepared for consumers who don't want their condoms lubricated. And of course designed for our medical orientated customers.
Why use Non-Lubricated Condoms?
First off, non-lubricated condoms are super for oral sex. No concern about strange lubricant taste. They also give you, the customer, the option of deciding on your own favourite personal lubricant. It's your choice to use whatever type of lube you like and choose how much you want.
It's this versatility which makes GLYDE Silvers non-lubricated Condoms the chameleons of the latex condom world.
Non-lube condoms are very popular and effective in the medical imaging industry, for trans-vaginal ultrasound at gynaecological and women's imaging clinics. If you're a clinic and would like bulk discount or an account, please contact us.
The only competing product on the market is Ansell's Checkmate Non-Lubricated condoms (which is rumoured to be out of production soon). This will make GLYDE Silvers the go to product for those after a non-lubricated condom.
Aussies Companies Working Together to Improve Sexual Health
CondomSales is proud to align with GLYDE Health, a 100% Australian owned and operated company that has been at the forefront of sexual health products in our country for 28 years. By working with GLYDE as a preferred supplier we aim to continue our mission to provide the best range of products at the best prices for Australian customers.
Whether you choose lubricated or non-lubricated condoms, using condoms is an essential way to protect yourself and your partner.
Condoms Here At CondomSales
Purchasing direct from us means you get the best quality condoms in Australia. Buying bulk means better value for money, and you'll have them mailed in secure, discrete packaging straight to your door.
For wholesale enquiries please contact us here.