Posted by Alena Filer on Jul 10, 2018
Young or old, male or female, it's a thought that has passed through most of our minds at some point in life: "Am I good in bed? And how would you know anyway? Well unless your partner offers free feedback such as: "That was AMAZING!" or alternatively, "What do you call that?"
Here are a few things.... that if they're happening... you're probably on the right track.
FOR HIM

1. No excuses
Phrases such as "I have a headache honey, maybe tomorrow" or "I'm not in the mood now" are not in her dictionary. She wouldn't ever miss an opportunity to get naked with you. In fact, often it's her trying to seduce you

2. Foreplay
Sex is not just about the climax, it is about what leads to it as well. Women love foreplay, so if you aren't skipping this important step - you're probably doing something right

3. Loud noises
Heavy breathing, moaning, loud screams. If you can make her vocal in bed (and she doesn't fake it... c'mon you can tell!) then she is definitely enjoying herself and you have no reasons to doubt your skills

4. You're not selfish
Being good in bed is about making sure you're both having a great time - remember a gentleman will tease and please

5. She wants more
You know she loves having sex with you if she teases you, and provokes you. There must be a reason why she's wearing a red lipstick and a short top with no bra on, right? Could it be you're… a great lover?
FOR HER

1. Little to no porn
Who needs porn when you have a hot goddess in bed, right? If your partner no longer watches porn or even deletes his porn collection off his laptop, you can be sure you're the porn star of his (wet) dreams. Needless to say, you can still enjoy watching some hot movies together if this turns you both on

2. You're fit
You're both fit in fact.If you're physically fit you're going to a lot better in aerobic capacity, strength, and because of that, in bed. Better than your gym dodging friends. Same goes for him.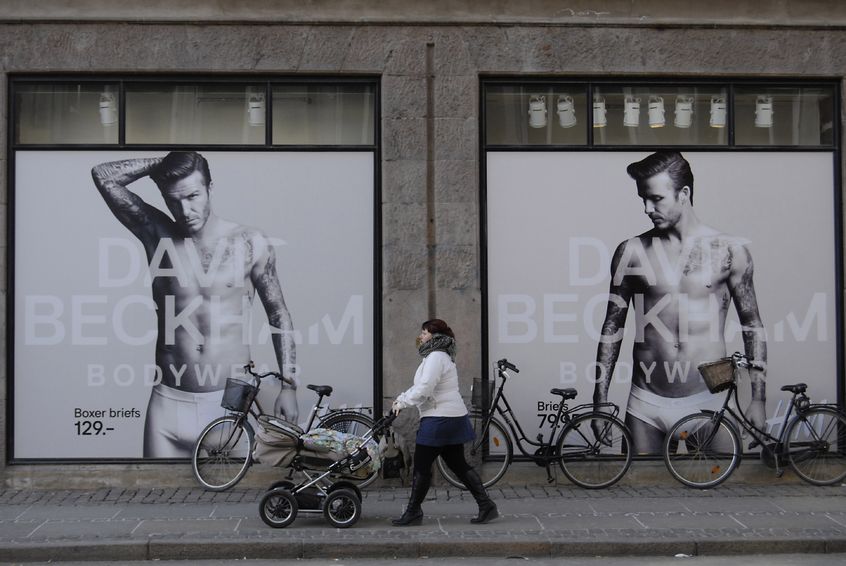 3. Sexy underwear
Hey, it's not just for women. If he's trading his granddad Y-fronts for some sexy David Beckham underwear and parading around the house, you know he's trying to turn YOU on. And when it comes to that, there's no such a thing as too often

4. He Talks (but not too much)
Communication is key to discovering what you both like. If he's talking to you, it's because he wants to tell you the things you've done he likes… and maybe you have some other ideas?

5. He's Creative and Spontaneous
If he's really into sex with you, he'll be creative and willing to experiment in bed, or even get physical in public – fun fun! (Assuming you don't get caught).
Buy Condoms Online Right Here at Condomsales

Looking for condoms? We have the best range in Australia. Purchasing online means you can your order delivered quickly and discreetly, and choose from a huge array of brands, sizes and types.
For wholesale enquiries please phone us directly on 1300 4 CONDOMS (1300 4 266 366) or email us.